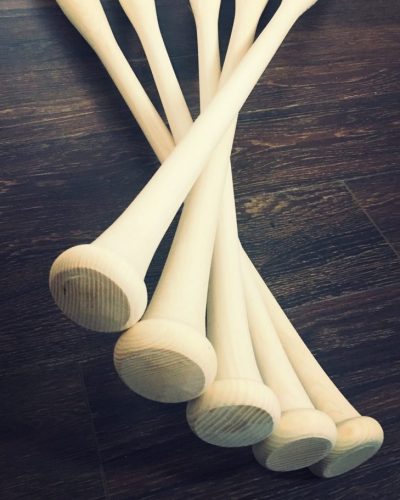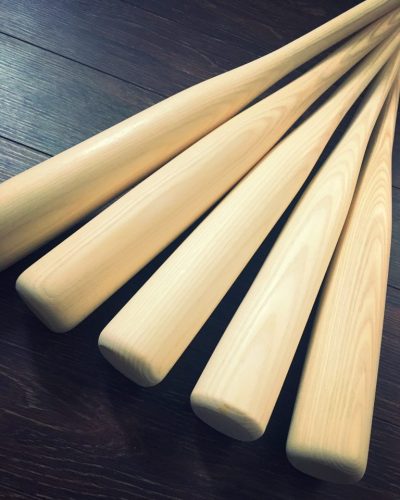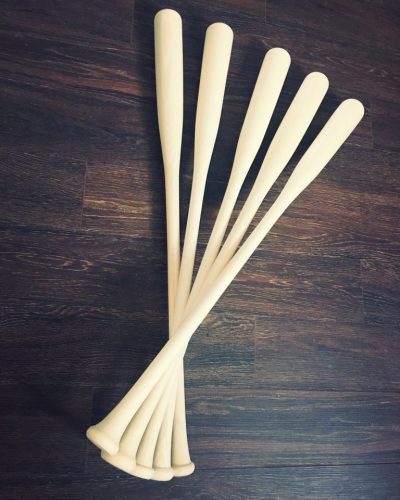 From billet to baseball bat.
Follow the journey of our custom designed & turned baseball bats. From top quality hand-split wood billets to swinging your bat over home plate, our bats have quite a story!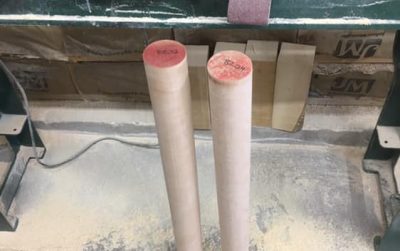 Blank Billets
We order Ash, Maple, & Birch billets, or wood blanks, from the best national wood suppliers. They arrive in a variety of weights & densities.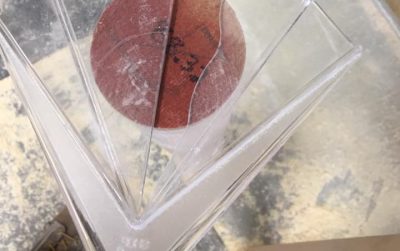 Baseball Math
Every bat requires quite a bit of math to determine the correct density for the desired bat length v. weight. Even then, wood, being a natural and varying medium, will sometimes surprise you.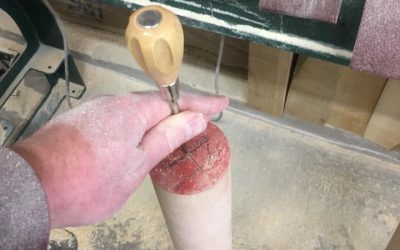 Centering
When turning, especially baseball bats, finding the absolute center is very important for proper placement and cutting on the lathe.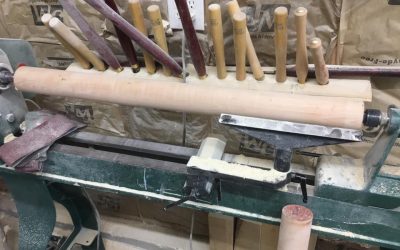 Preparation
Preparing the billet & testing the center before mounting on the copying lathe.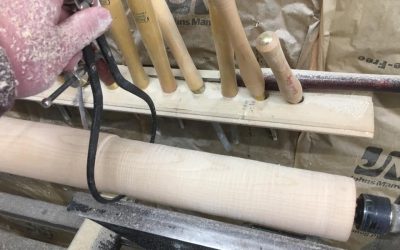 Measurement
Narrowing & measuring the billet to fit on copying lathe.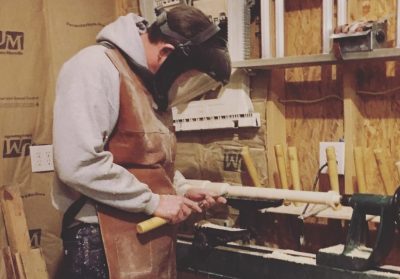 Cut Away
Each bat is hand-turned to custom specs and design. This takes a very steady hand, patience, and concentration.
Taking Shape
After an hour or so, the baseball bat takes shape. We now have a basic baseball bat shape with some perfecting still needed.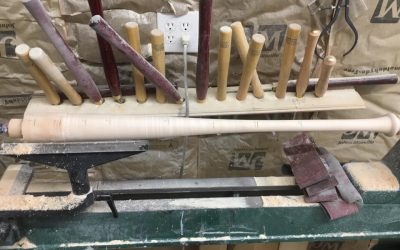 Math Check
After the basic shape is cut, the measurements are checked & adjusted as needed.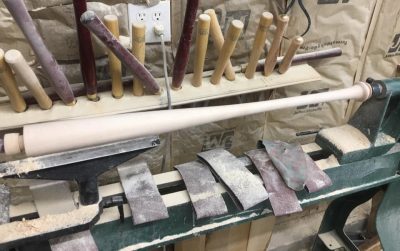 Fine tuning
The bat is sanded with a finer and finer grain sandpaper to achieve a smooth finish.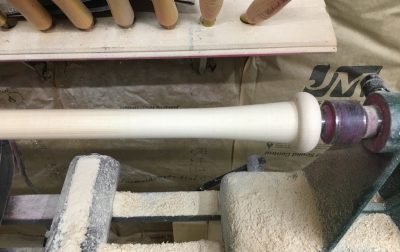 Finishing the Barrel & Knob
The barrel end and knob are finished to the design & model specified. We offer several knob types & are developing some new prototypes! Ask us for more info!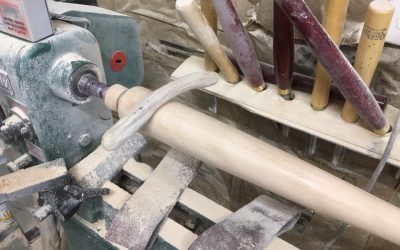 Boning
The last step on the lathe, is Boning ( We call it Racking – See our antler decal on our bats!) this process uses a bone, or antler to harden and compress the wood to strengthen it.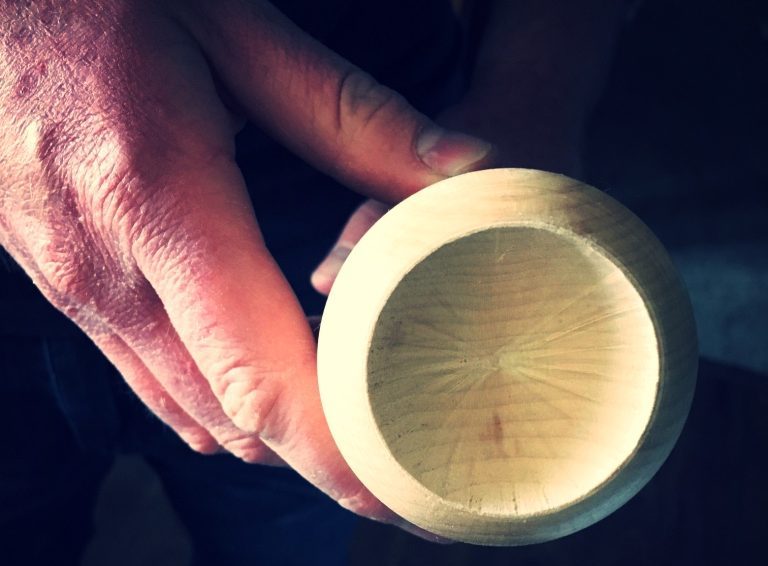 Cupping
A bat is often cupped to help achieve the desired weight – or drop. This takes a small amount of weight off the barrel. This isn't always necessary, especially on display bats.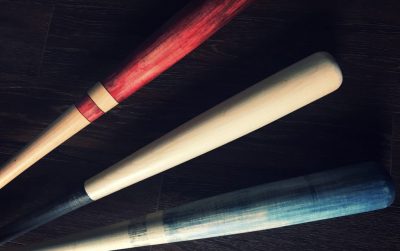 Stain & Paint
The bats are then masked & stained or painted to the design specified. This can take a few days with several coats. Some bats are then distressed to add texture and a vintage look.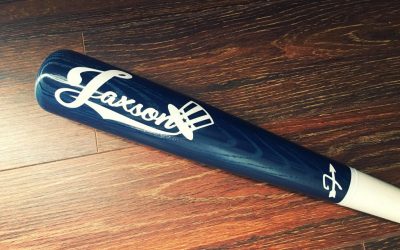 Artwork
After the paint or stain has cured, We apply the custom artwork & our logos. Then the bat is either dipped or sprayed with our protective & durable topcoat. The bat takes a few days to cure & then is ready for display or use.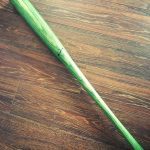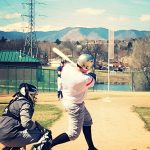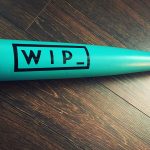 Talk to Us
Please call 720.635.2762. We are here to help you with your custom project! We can answer any questions you have.
Review Us
Want to share your experience, good or bad? We are always striving to improve our product and welcome all feedback. Please contact us today.