Please click the link above for our email and phone number. We are happy to help with any questions and direct ordering!
Some of our new favorites….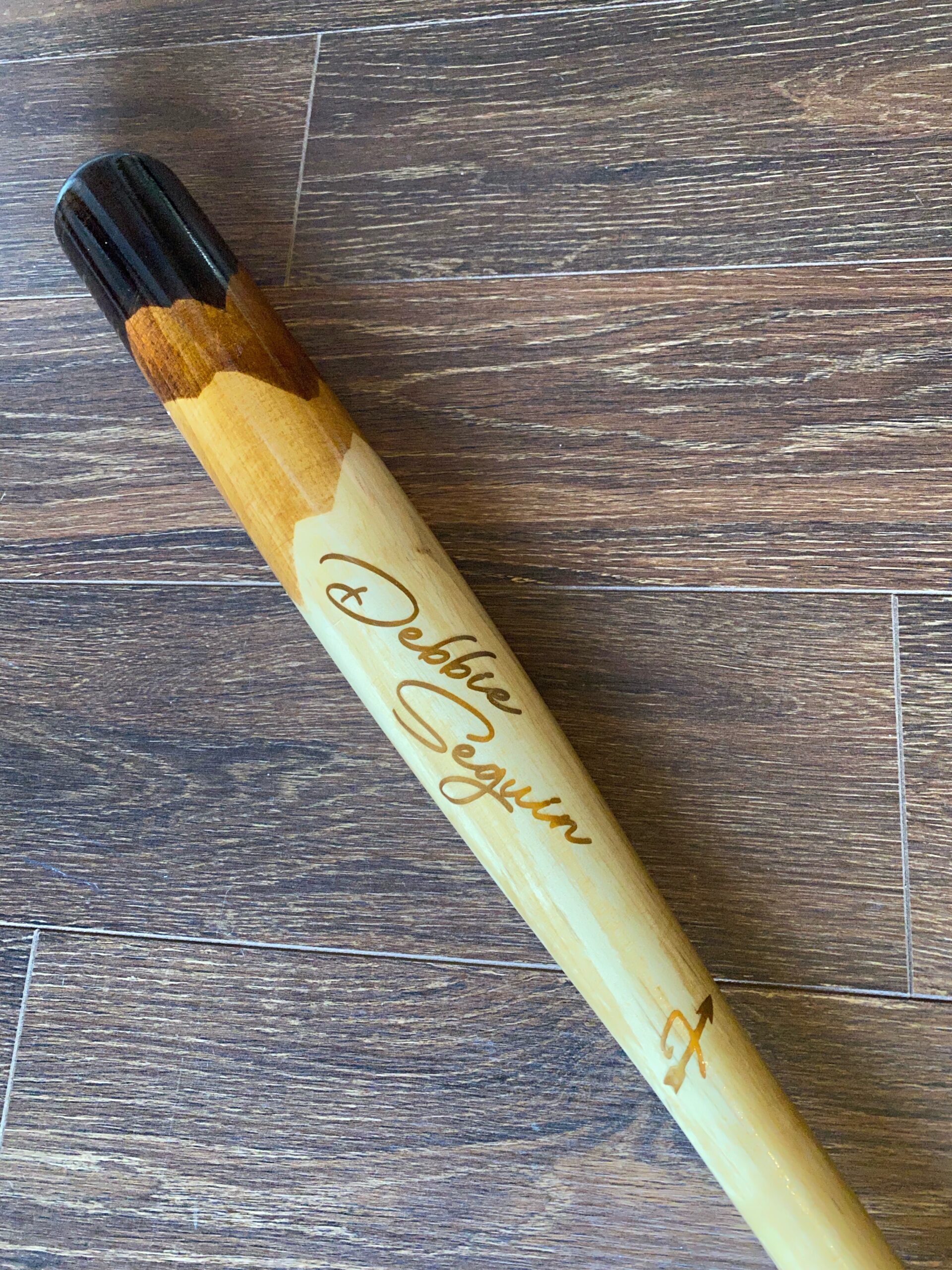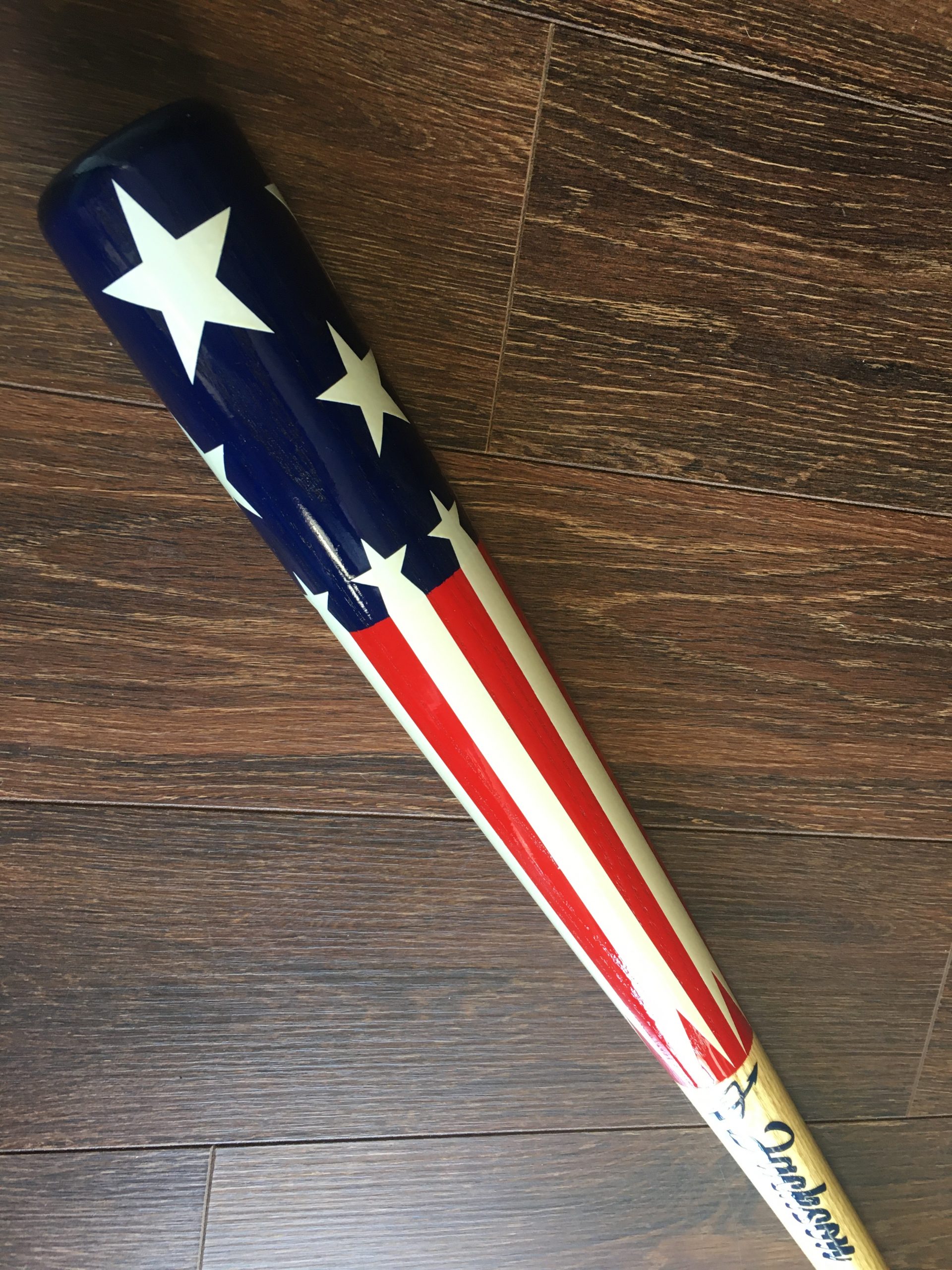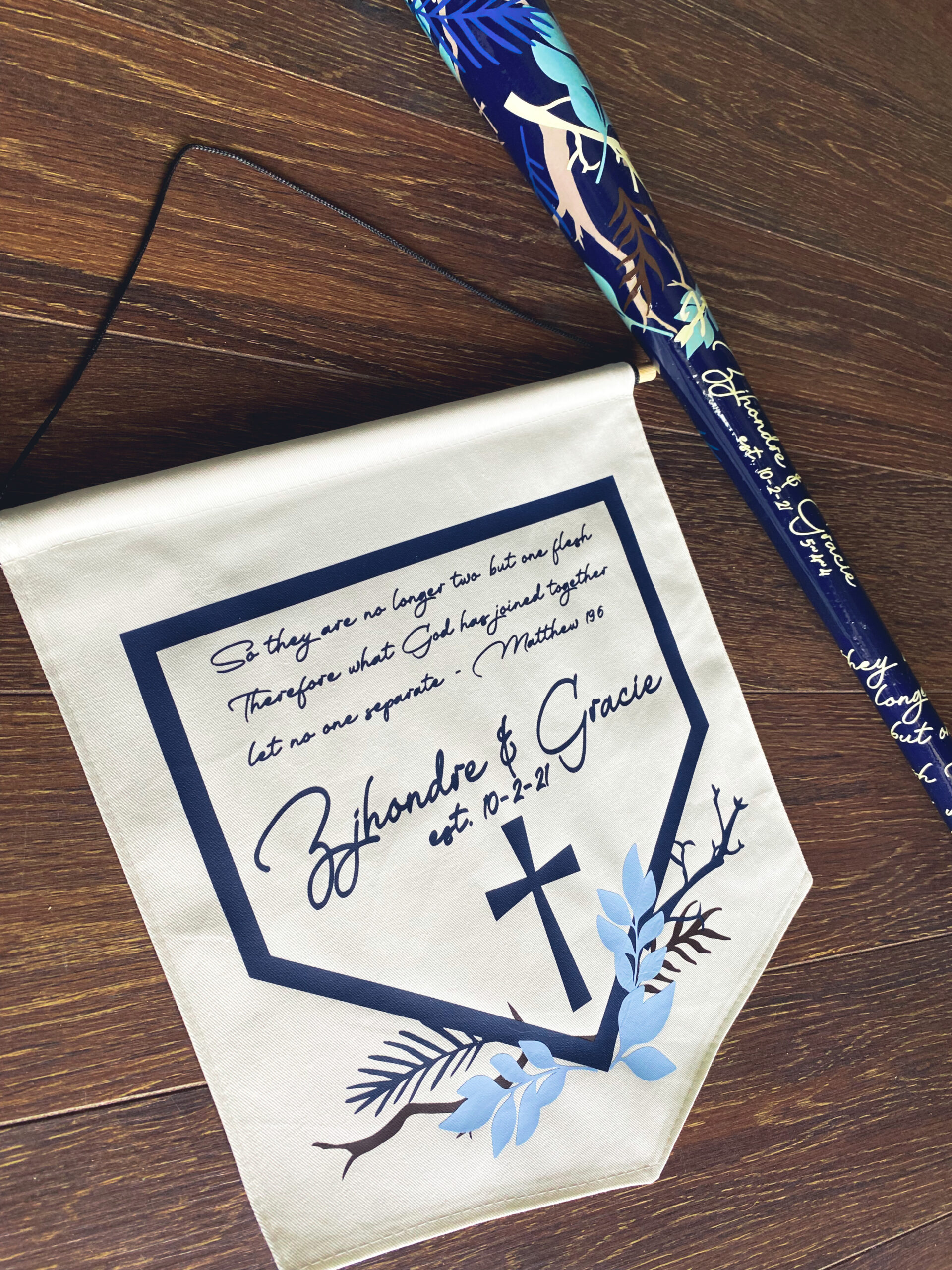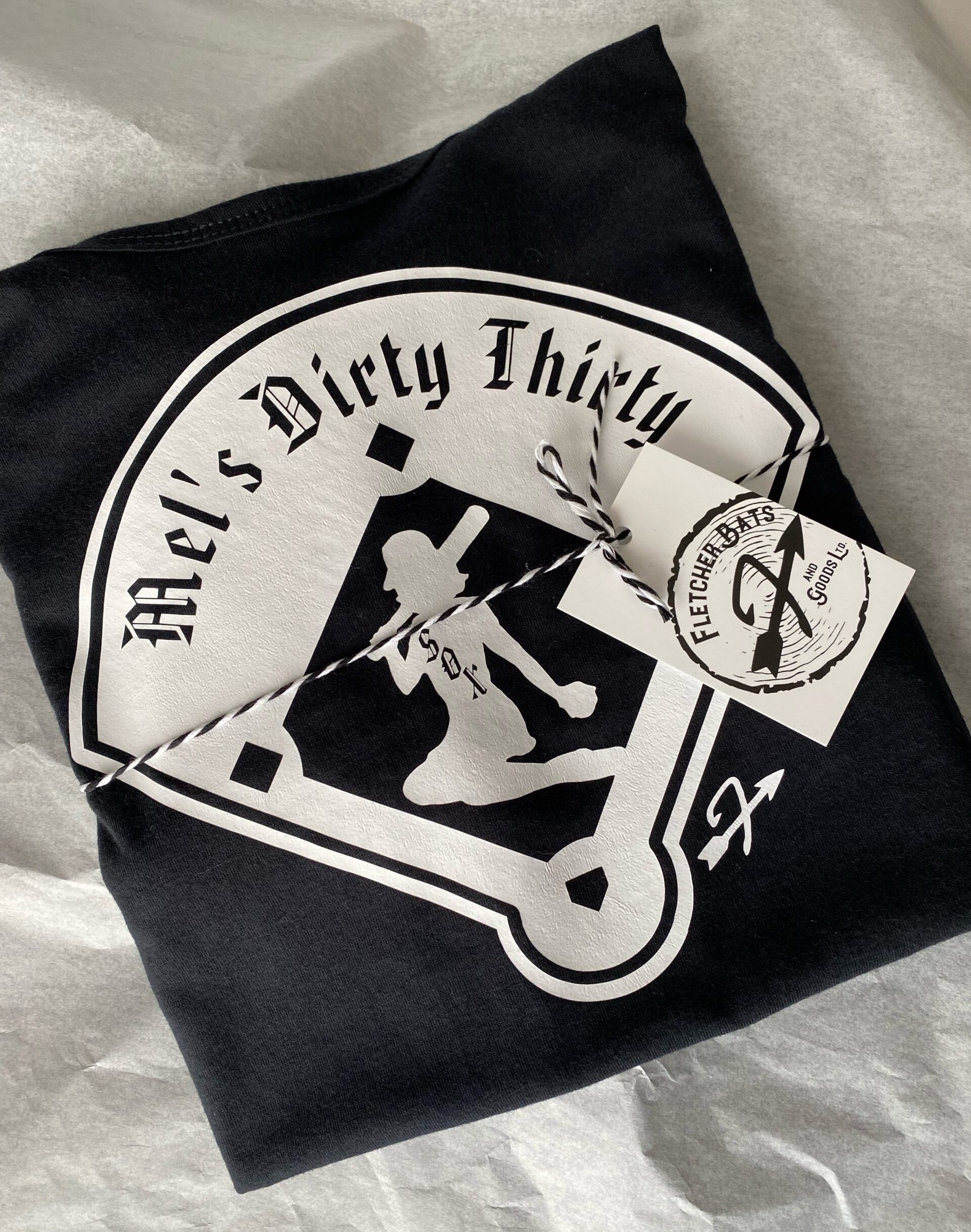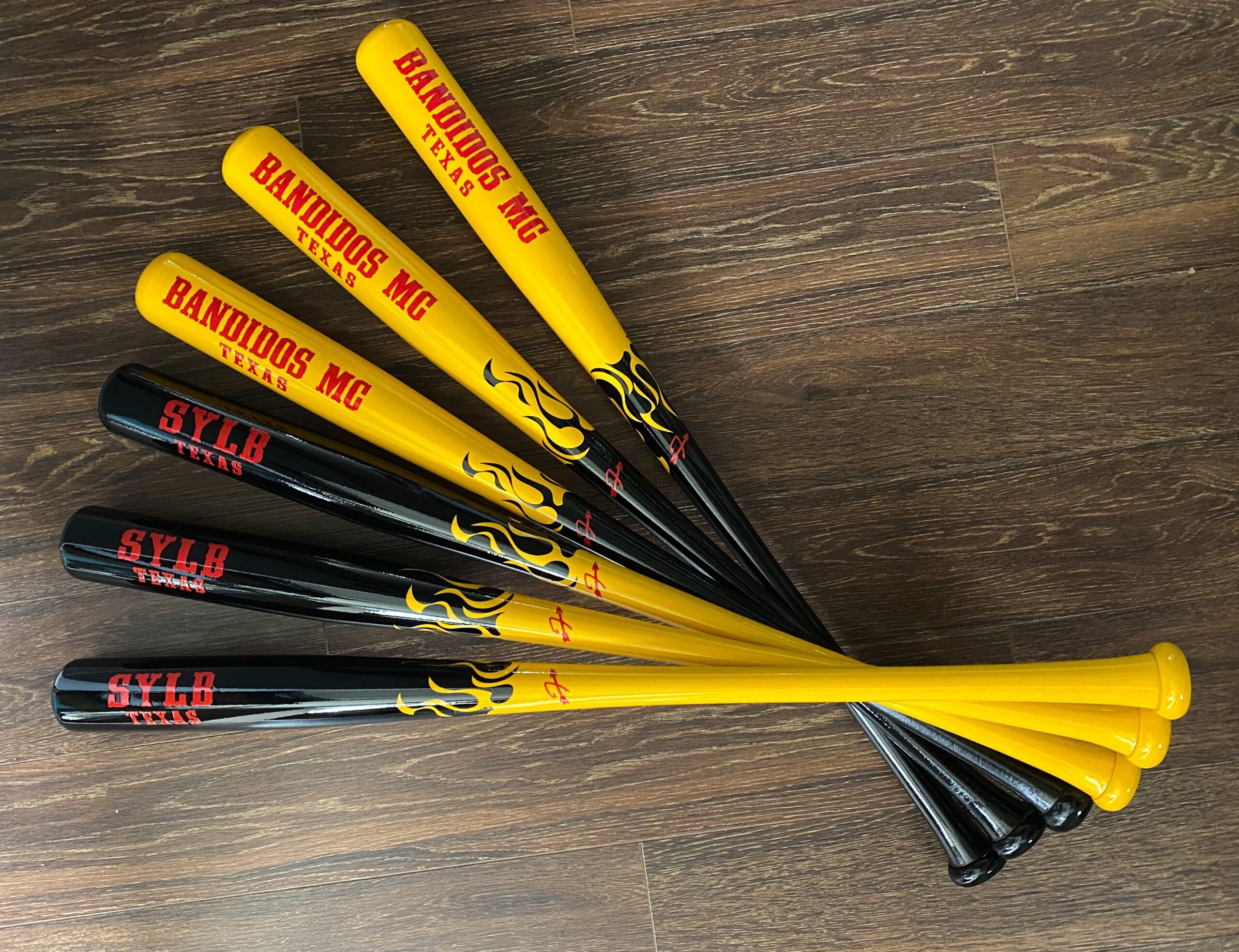 For the team
strength. unity. style.
We can help create some AWESOME bats for your team or promotion.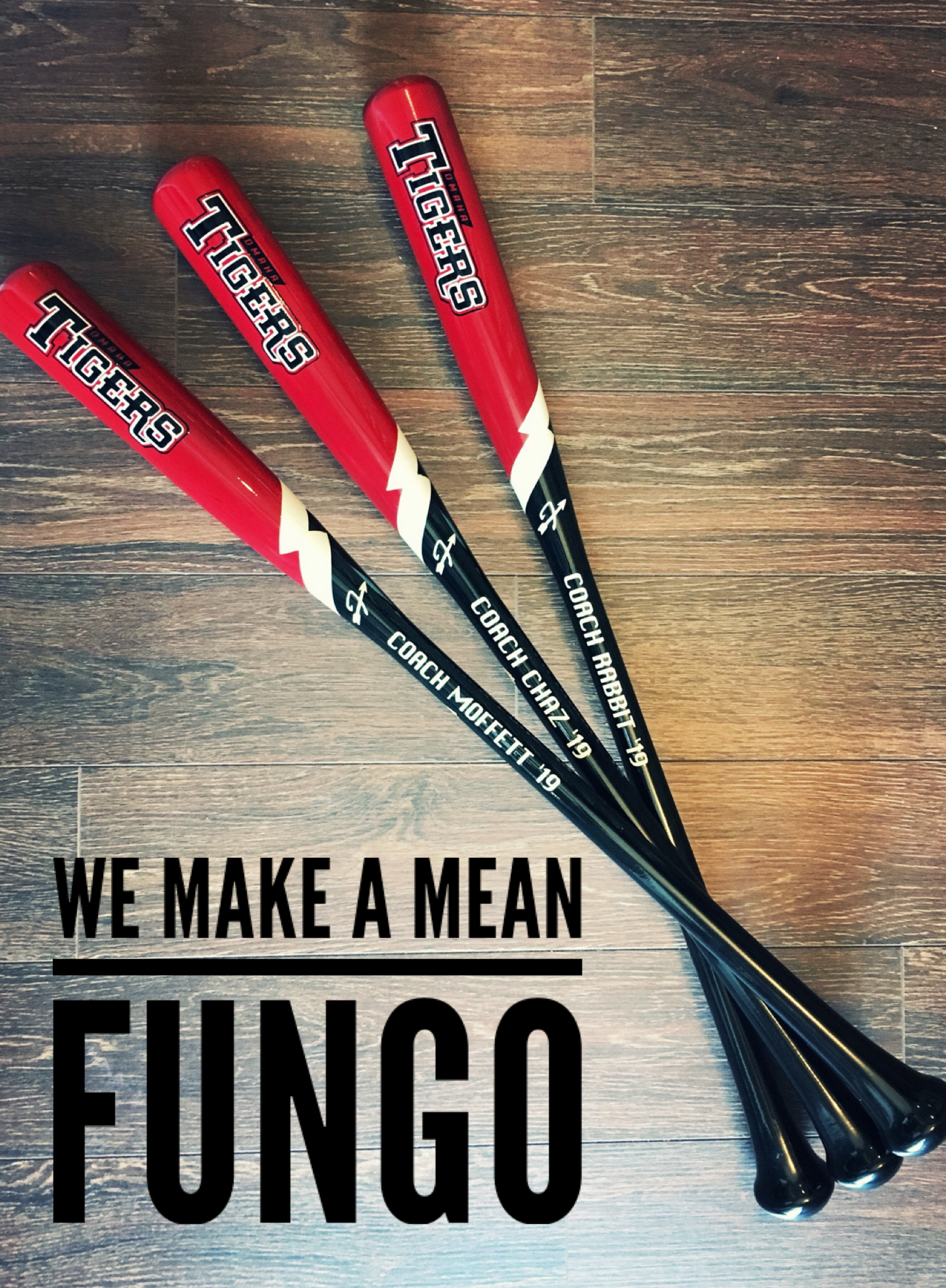 We make a Mean Fungo.
We offer our custom wood fungos in Grade A Ash & Pro-Grade Maple, 2 different models, from 33″-36″. Our fungos are cut for quality & comfort!
We are always adding additional styles to our shop, but any of our bat designs can be cut as a fungo model. Or better yet, we can help you create an AWESOME custom fungo bat design that will make all the other coaches jealous!
love story
You have always loved the game of baseball or softball. Whether playing, watching, or just talking about the game, it's always been a part of your life.
Now you've met your match! Someone you want to spend the rest of your life with, through strikeouts & home-runs. You make the best team!
A Perfect Match
Weddings & Baseball!
We can help you incorporate your favorite sport into your big day or proposal! From a small nod to a grand slam, we offer groomsmen & wedding party bats, guest books bats, engagement bats, and more!
Bats With Altitude
We Build Awesome Baseball Bats
How we create our custom-turned bats
"Ordered 5 custom fungos for a high school coaching staff!
My goal was to give the bats to the coaches as a token of my appreciation for their hard work and dedication to their goal of making these young men better as players on the field, and as young men in life. I couldn't be more pleased with how these fungos turned out! The coaches LOVE the craftsmanship and appearance of the finished products.
Mr. Fletcher…Thank you for your diligence and dedication to providing a first class piece of equipment!"

– Homer W.
Start
from
Scratch
All of our goods are custom, handmade, and built from the ground up, from custom turned wood bats to paper art, goods, and more..
We are here and happy to help you visualize and create your custom piece. We can also help you find and create the perfect item you didn't know you wanted!
Our goods make great gifts for those you love, especially yourself!
"I had a great experience w/ them from the preliminary ideas I had to mark ups of different ways to make my ideas come to life to the final product..super quick responses and my husband loved it!
Thank u!!"

– Ashley A.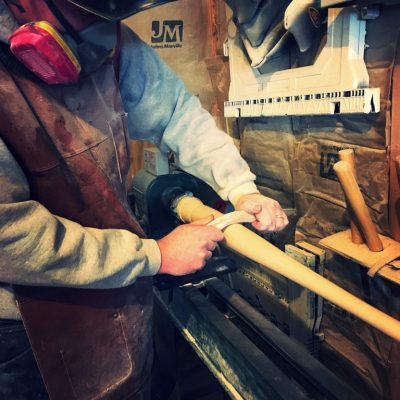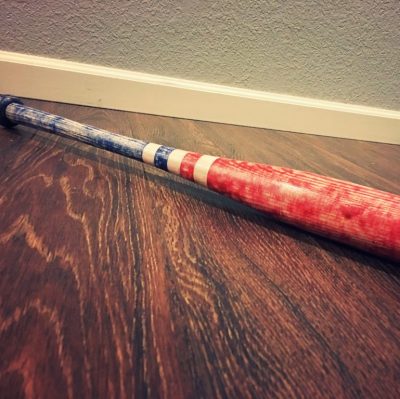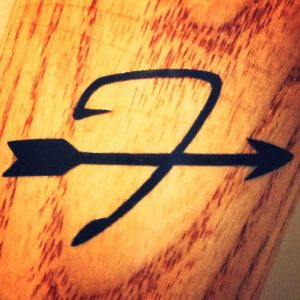 custom turned bats
Our custom turned bats are designed and created in multiple woods, models, colors, and finishes. Our game bats are built for quality & performance in Grade A Ash, Maple, or Birch. Our bats are boned, or "racked" to ensure strength & durability. We offer multiple color and finish choices, including our signature vintage distressed style. Complete your custom bat with custom vinyl lettering & logos.
Talk to Us
Please call 720.635.2762. We are here to help you with your custom project! We can answer any questions you have.
Review Us
Want to share your experience, good or bad? We are always striving to improve our product and welcome all feedback. Please contact us today.