Our Holiday Gift Guide
Some of our favorites chosen for you & your favorite people!
This year has definitely been one for the books!
Make this 2021 holiday the most memorable in the BEST way!
We can help you custom design the perfect holiday gifts,
from wood bats to decor & hoodies!
gifts for Kids
We can design our bats, clothing, & decor to almost anything you can dream of for the little ones in your life!
We cut every size of bat, from newborn baby bats, to kids display, and game bats! These also make great gift ideas for siblings, cousins, or best friends!
One of our top gift ideas is our bat & t-shirt or hoodie set! These are a great gift package for kids to enjoy wearing, as well as admiring and/or swinging over the plate!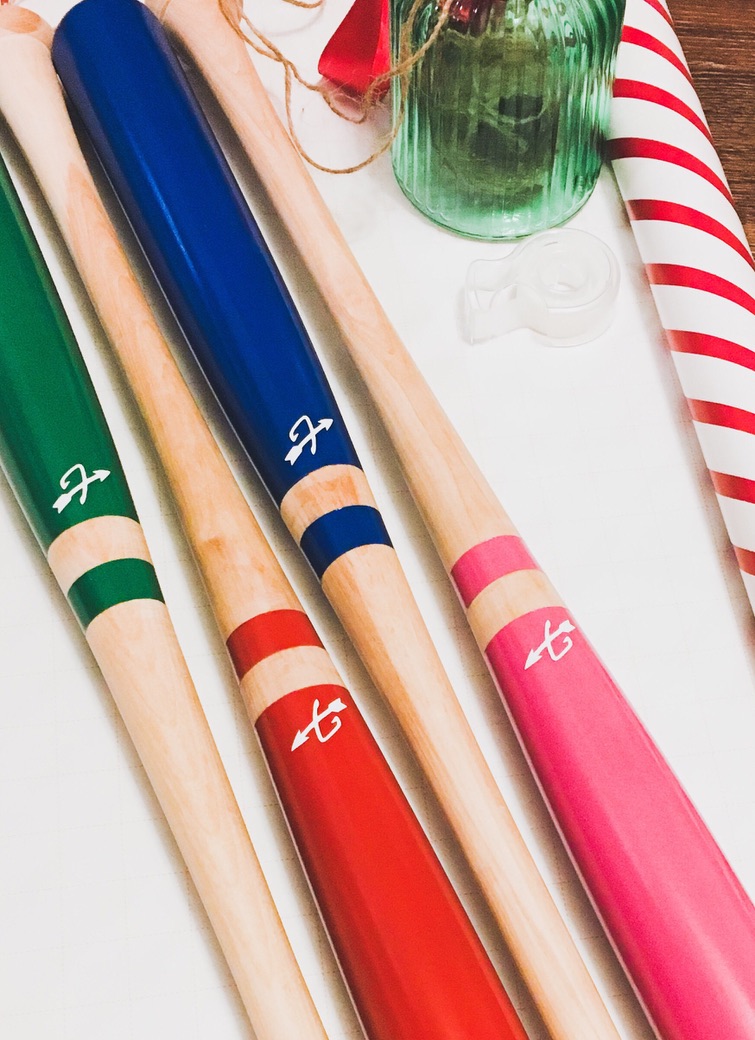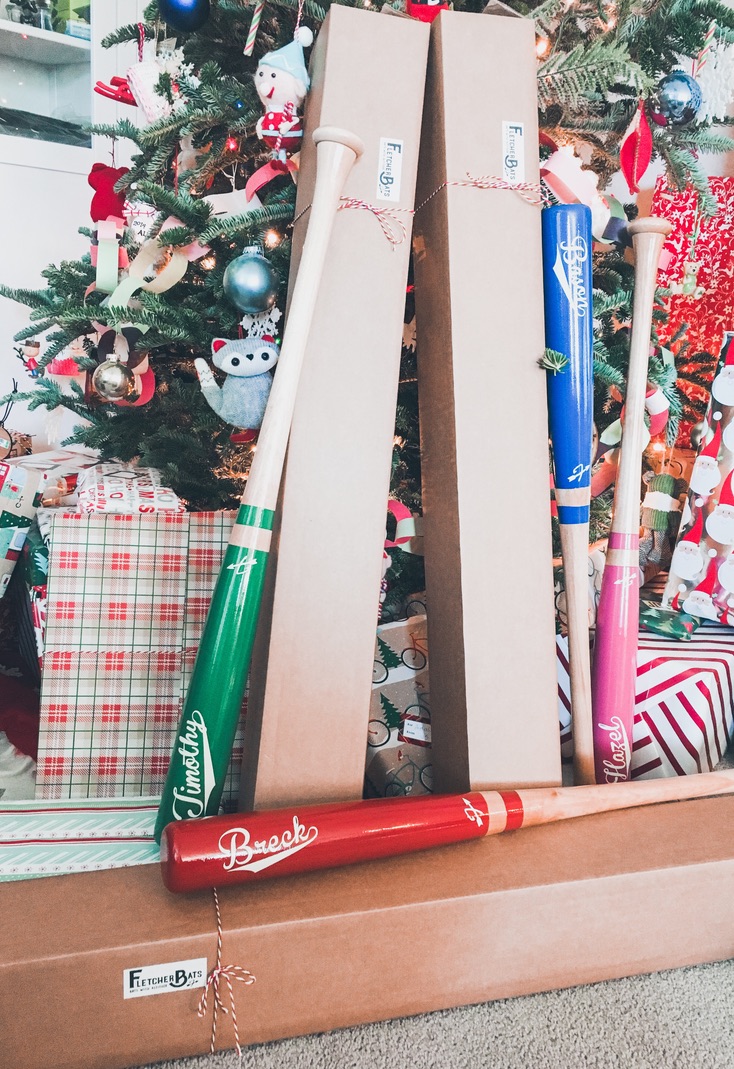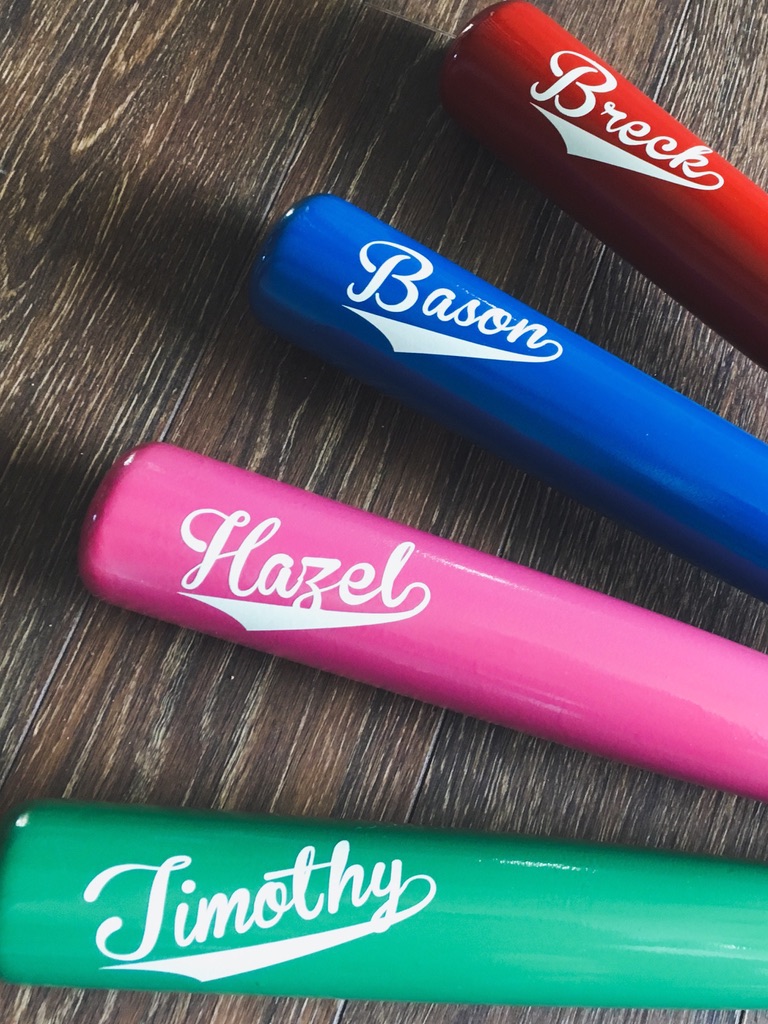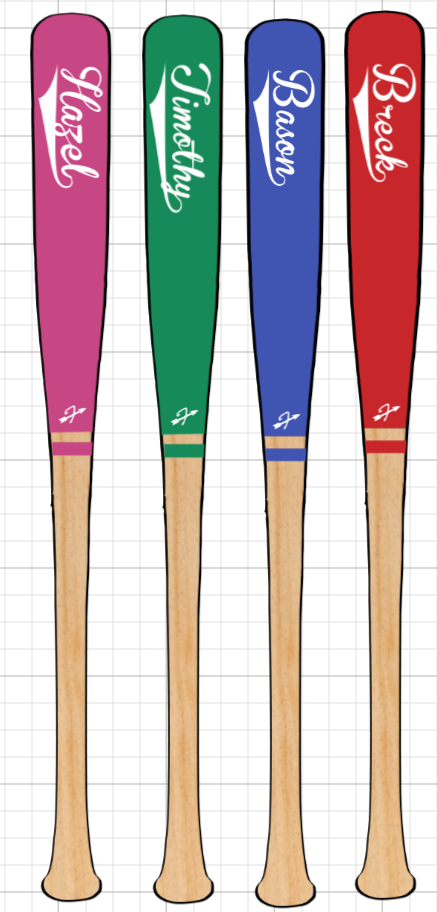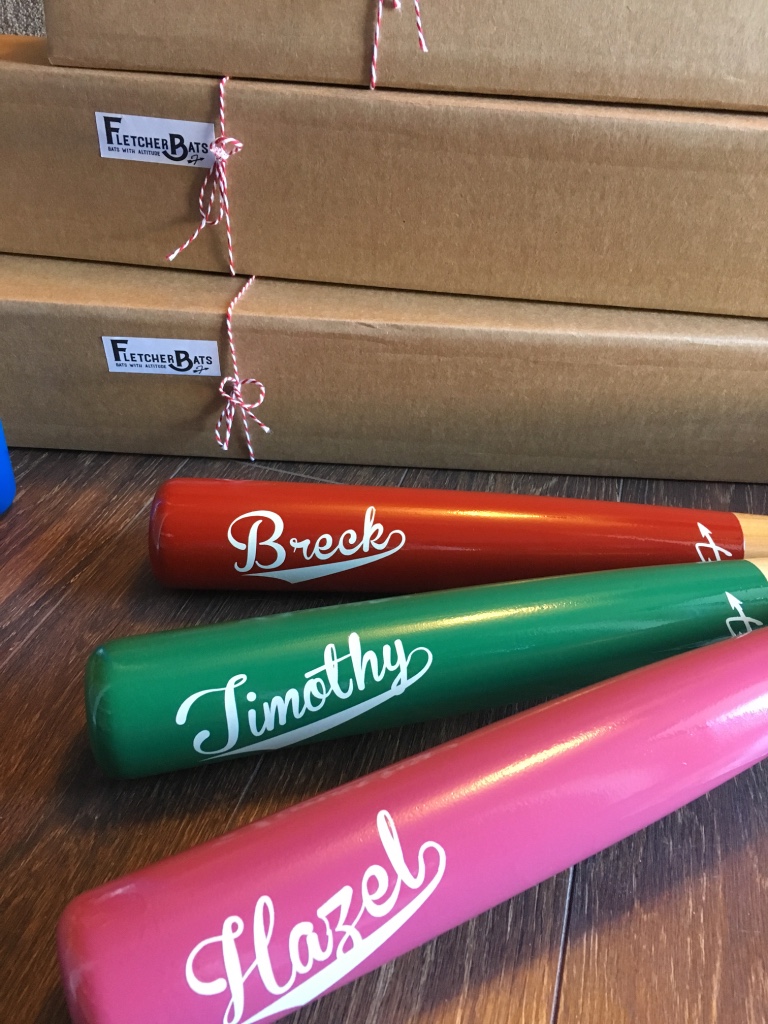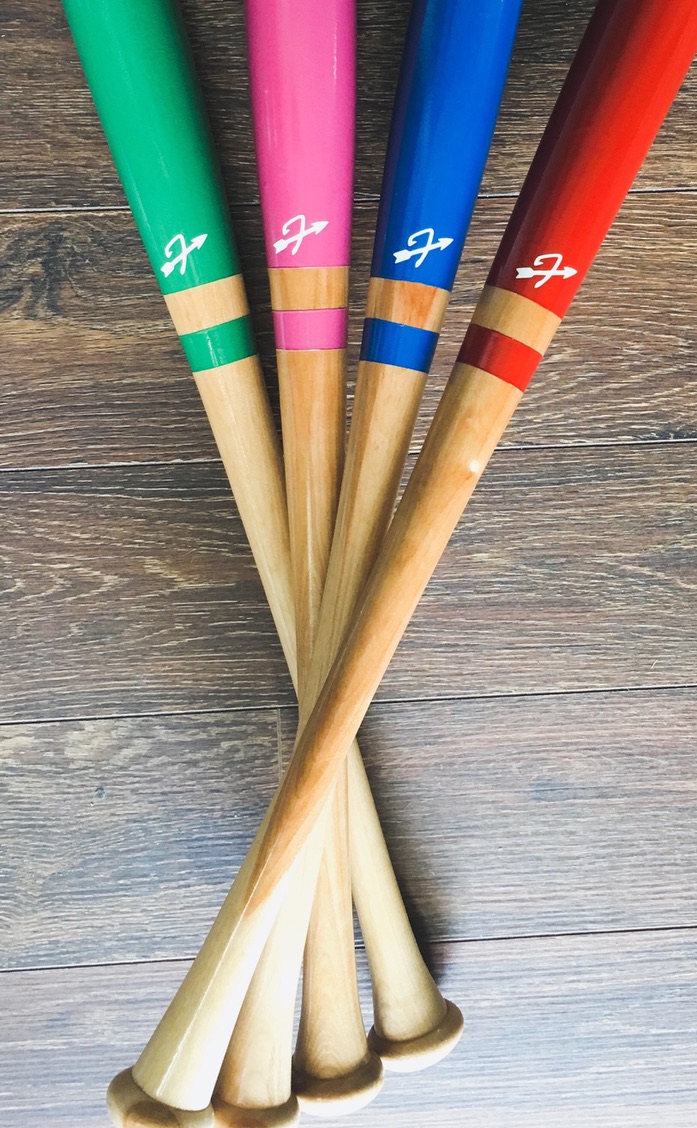 Coordinating Family
& Friends Bats
Wonderful & memorable gifts for siblings, cousins, or best friends!
Whether it's a bat to hang in their room or play with,
they'll always think how cool it is to be like their favorite cousin, big brother, or best friend!
These will be keepsakes for many years to come!
Coordinating bat orders of 3 or more, receive a 10% discount.
We also can add on coordinating tees or hoodies
to top off their favorite Christmas or holiday yet!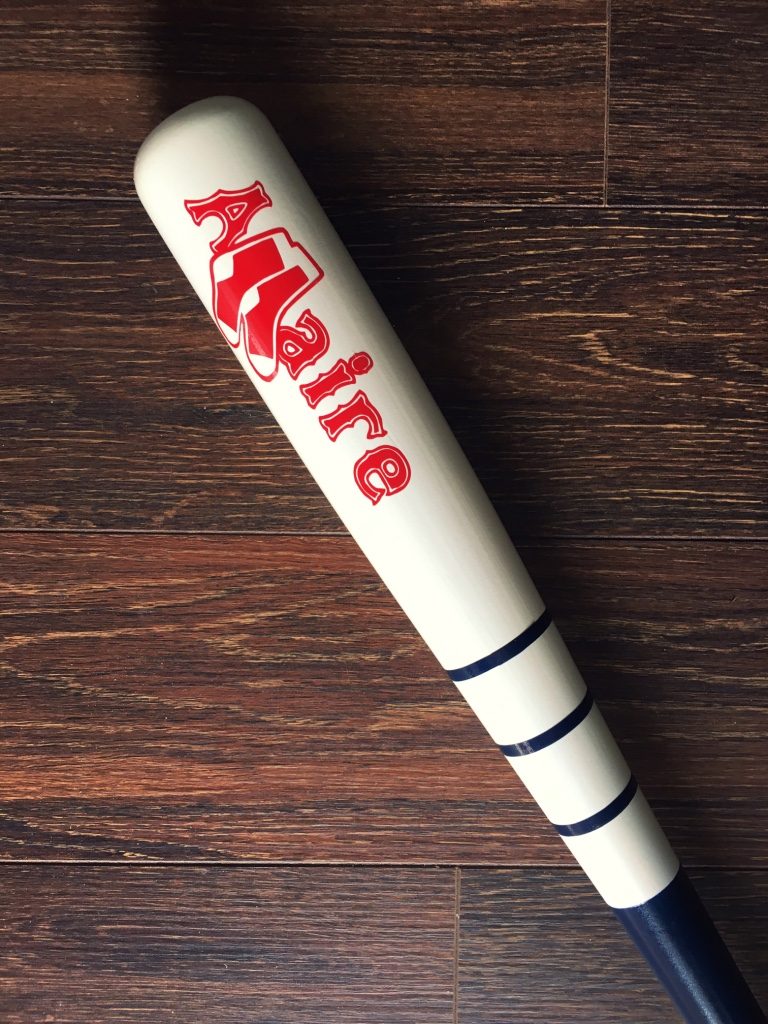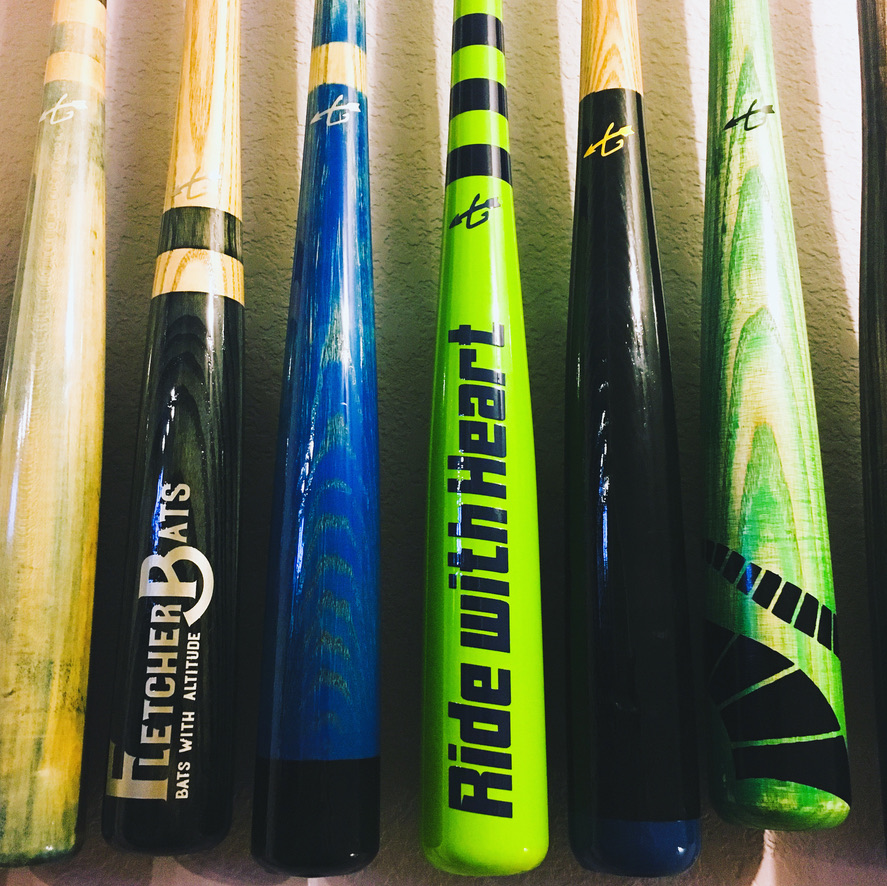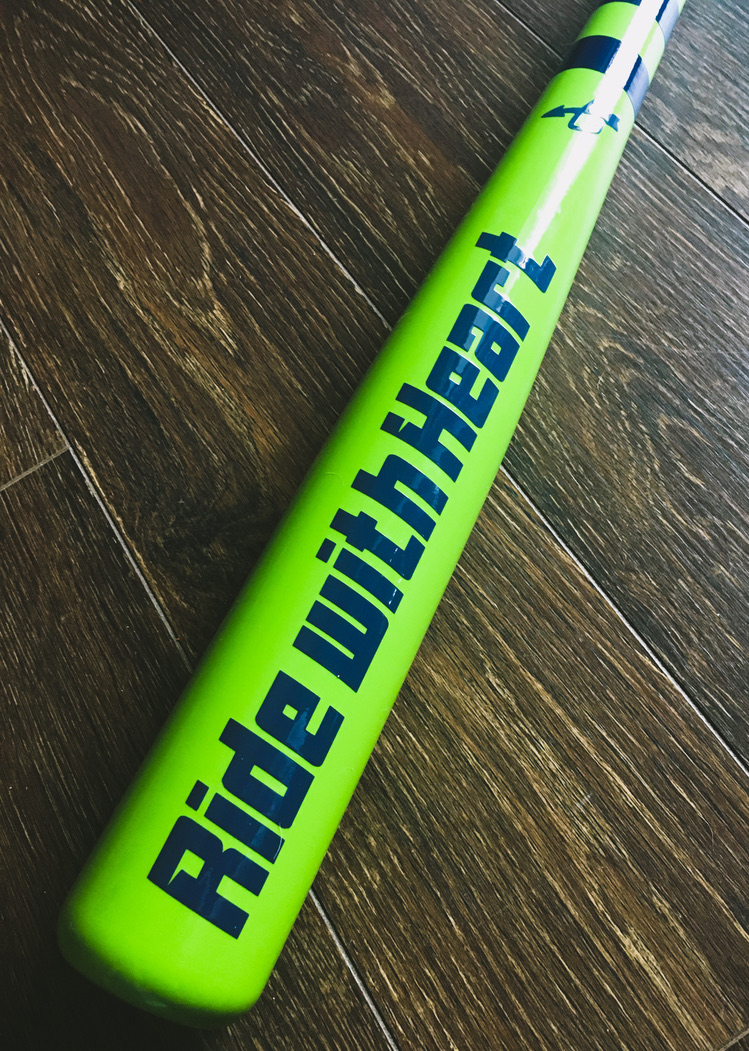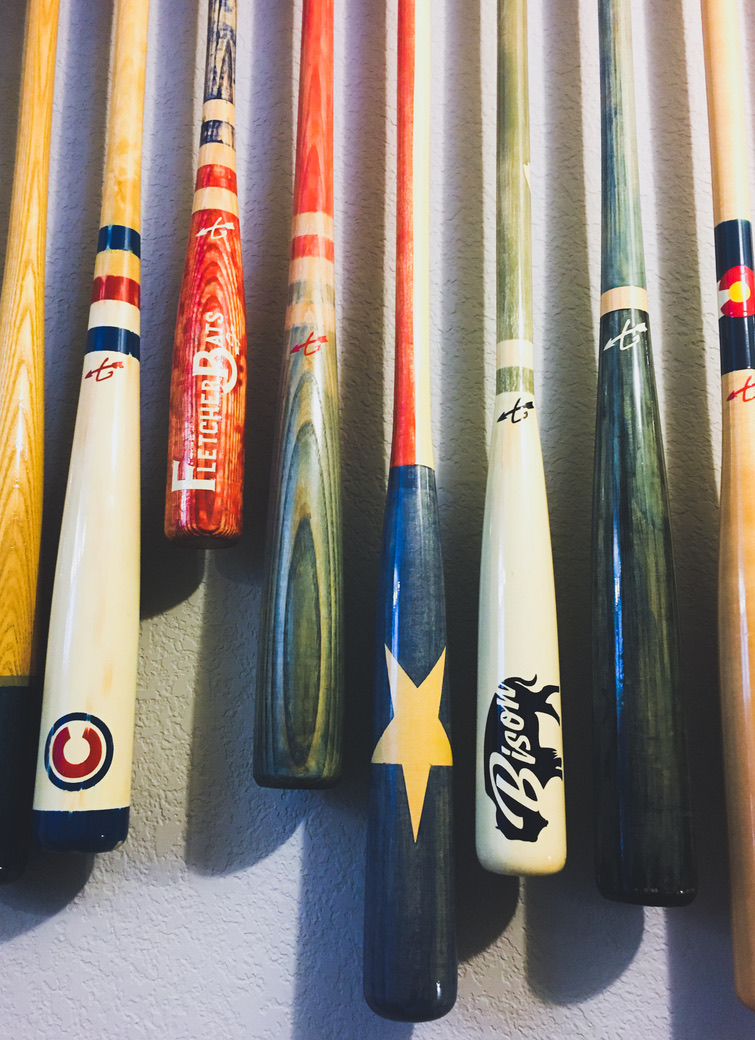 Decked Out Custom Bats
We take your recipient's favorite team or hobby, colors, and personality
and create the perfect game or display bat for them to enjoy for years to come!
These are also great paired with a custom tee, hoodie, or pillow!
We can match every budget!
Our bats start at $99 + tax, for a simple yet striking design,
and our fully decked-out bats average around $159 + tax.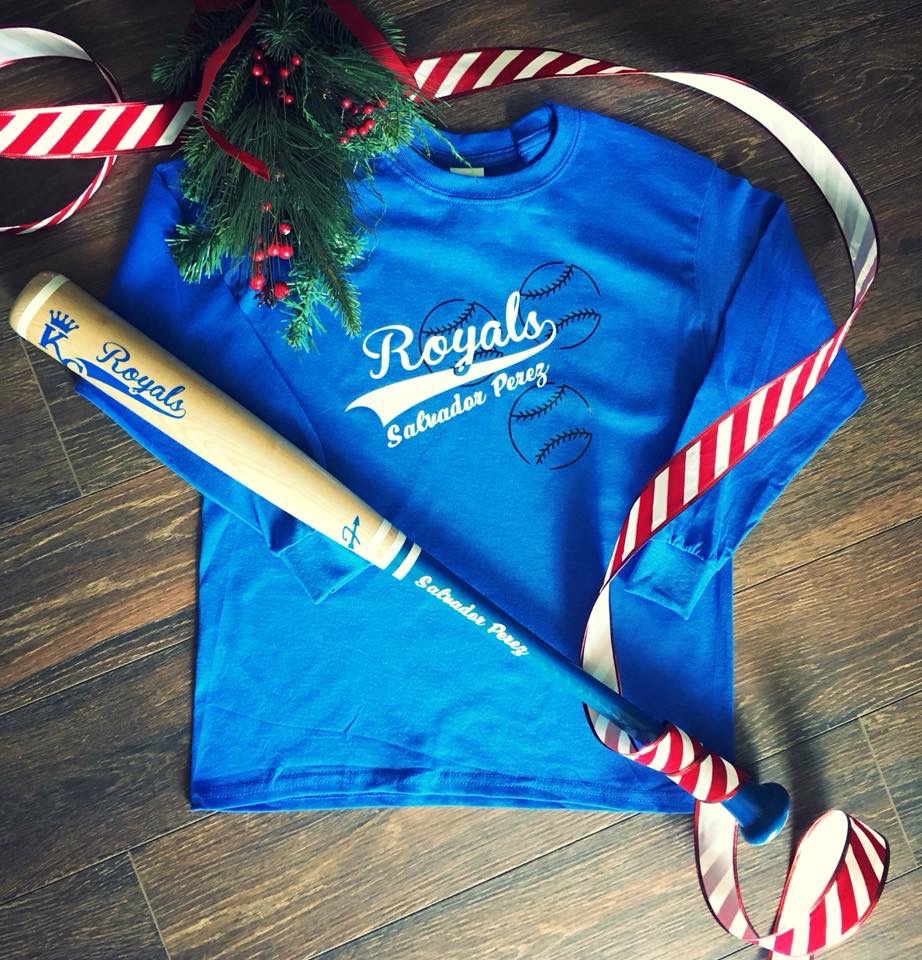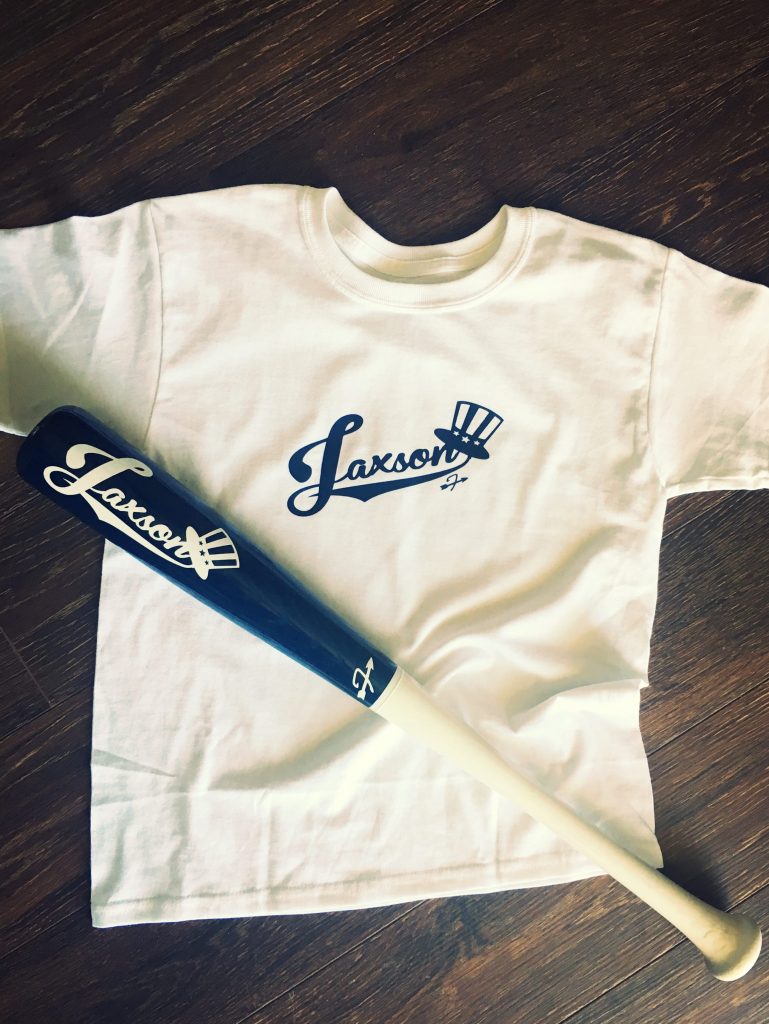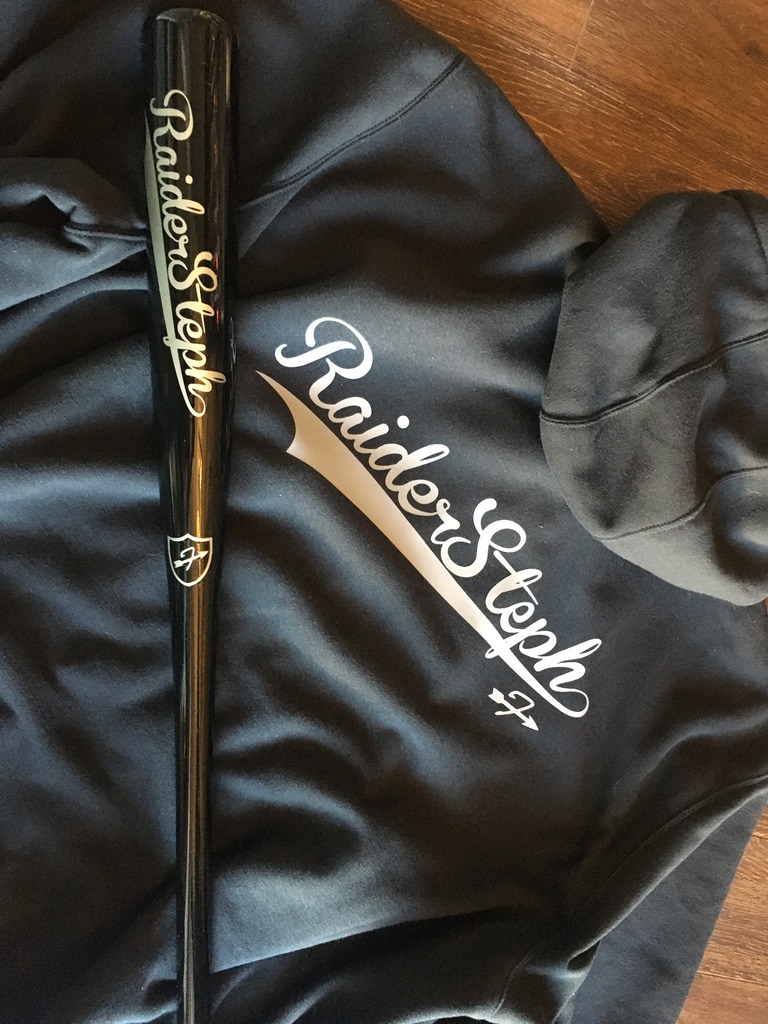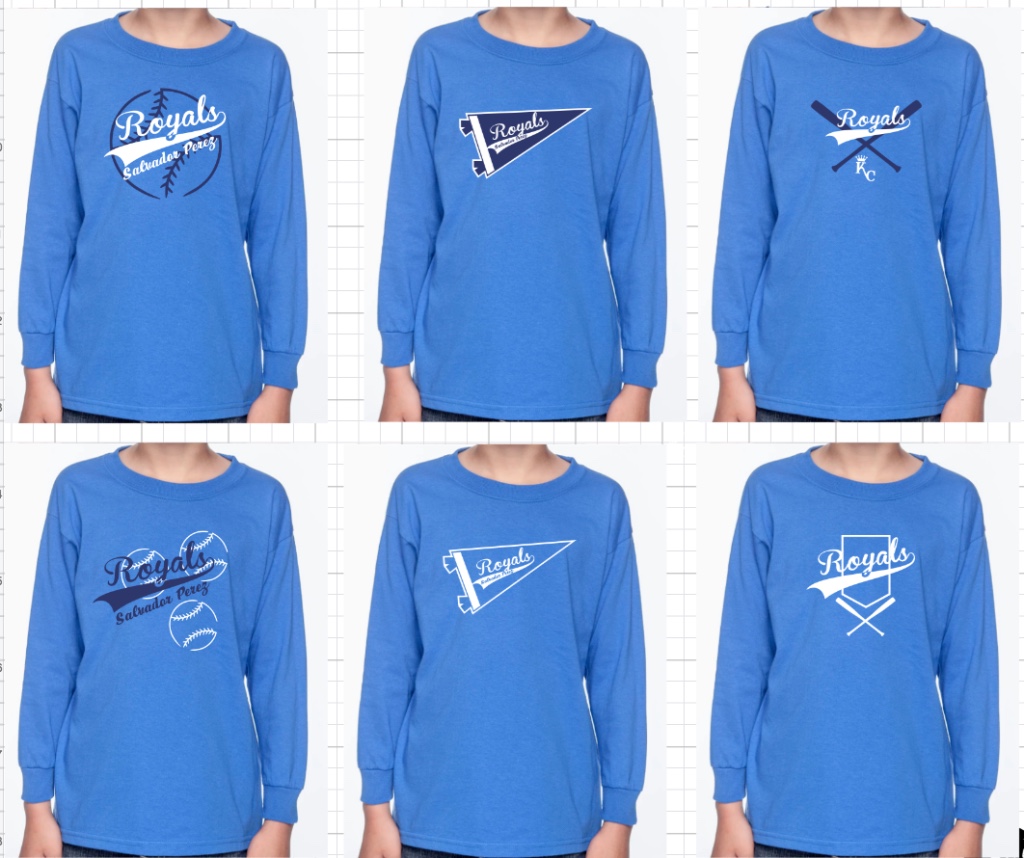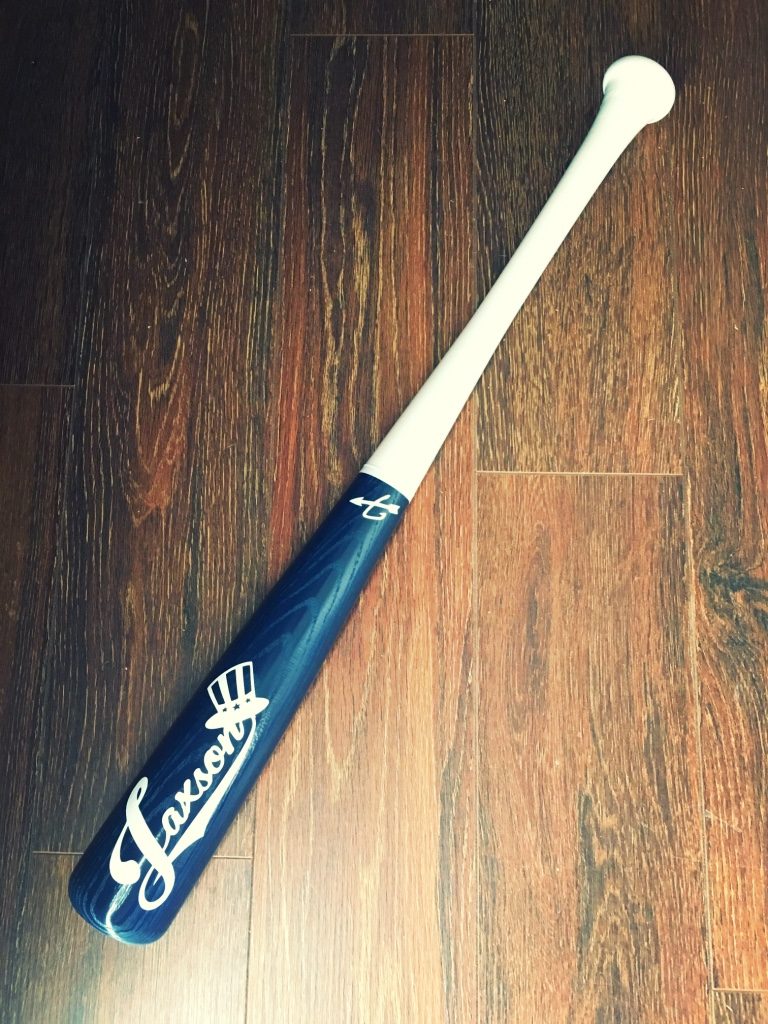 Coordinating Bats & Gear
We will coordinate a t-shirt, hoodie, or throw pillow with your custom bat design. We send you design options to choose your favorite & adjust designs as needed!
We can match every budget!
Our bats & tee sets start at $119 + tax and bat + hoodies sets
start around $149 + tax. Throw in a matching throw pillow for $20!
Gifts for All
From players, to coaches, and baseball's biggest fans, we've got your gifts covered!
We offer Fungos, or coach's bats, in 2 models, and several lengths.
We also make beautiful display baseball bats to hang on the wall, or table display,
& enjoy as great and unique conversation pieces.
Our coordinating gift sets make great additions too! Add a matching tee or hoodie,
and you'll hit this holiday out of the park!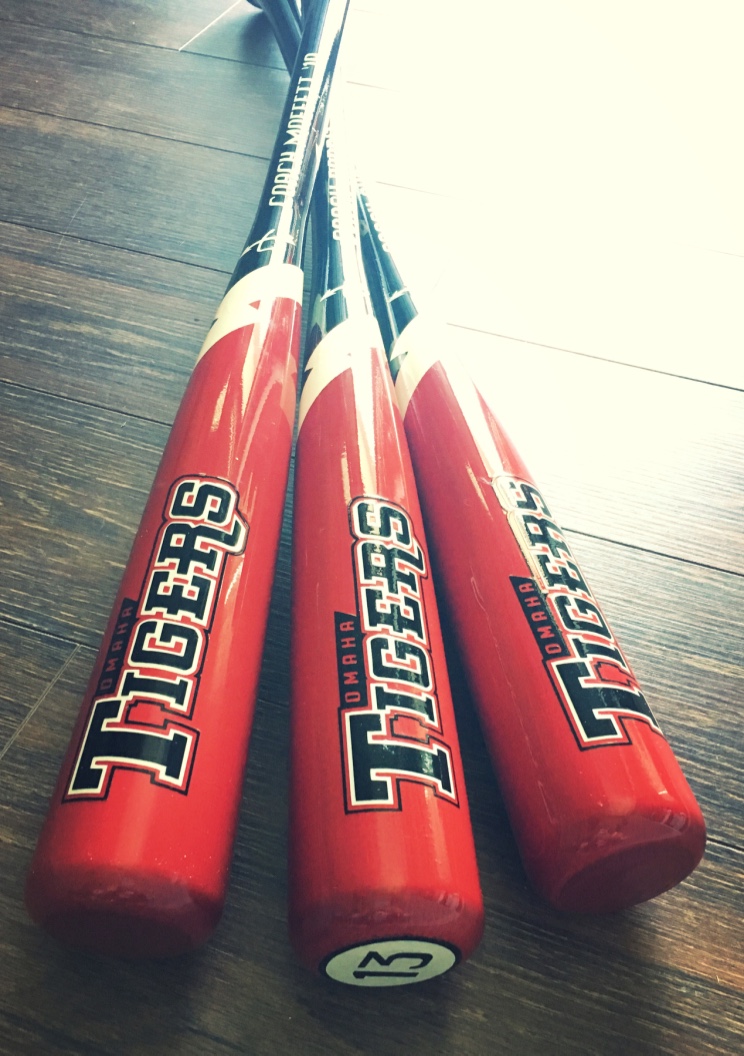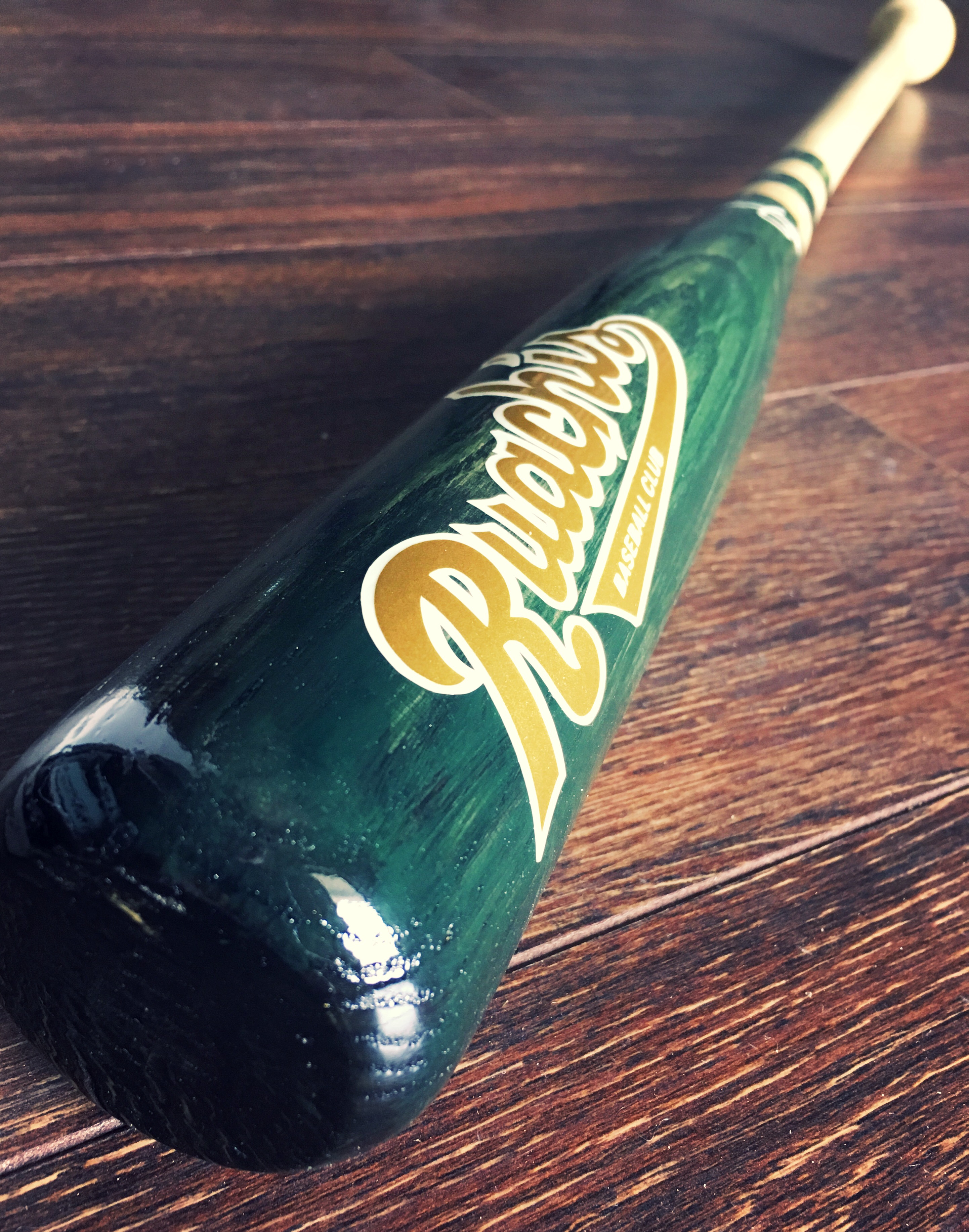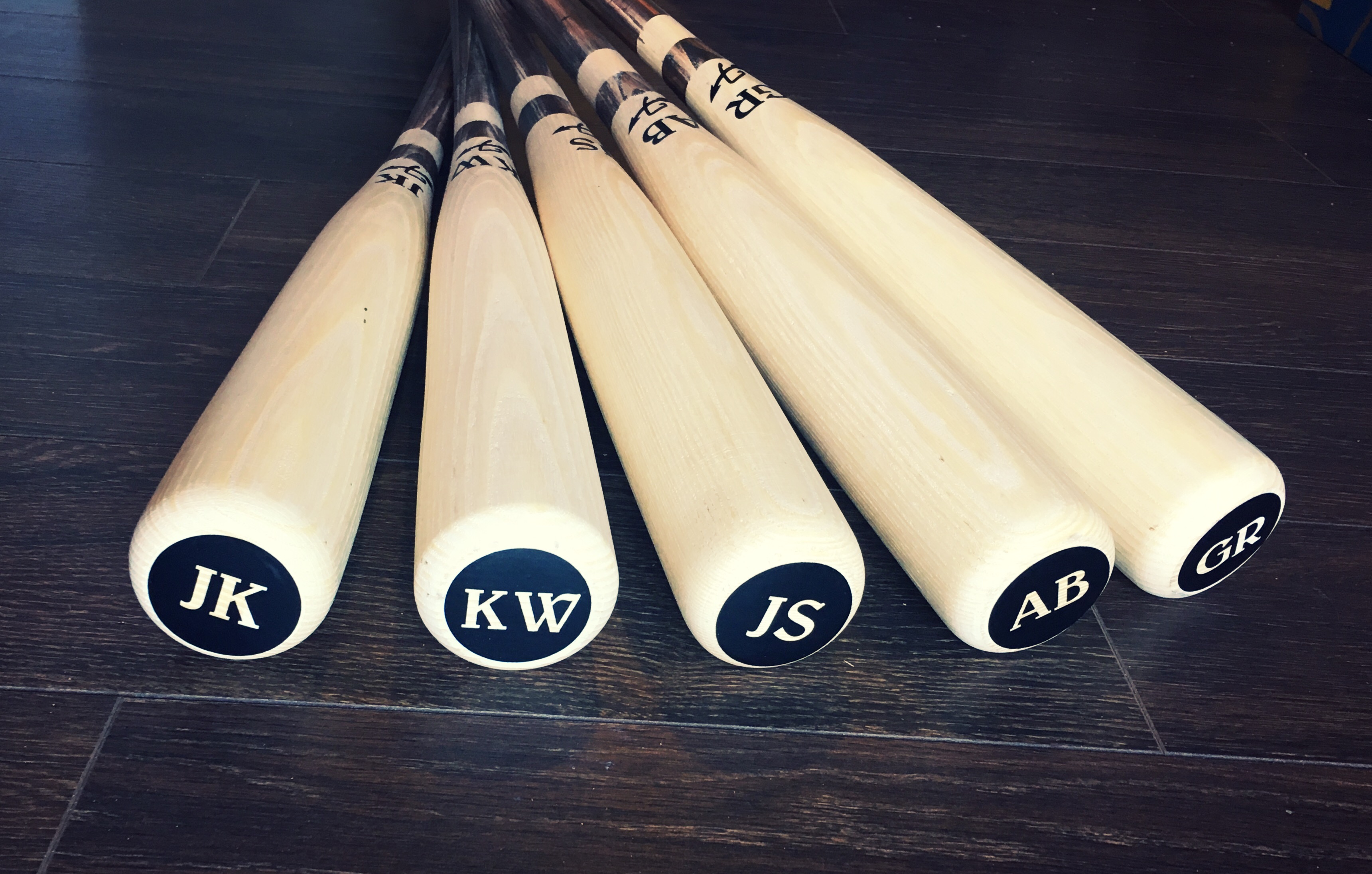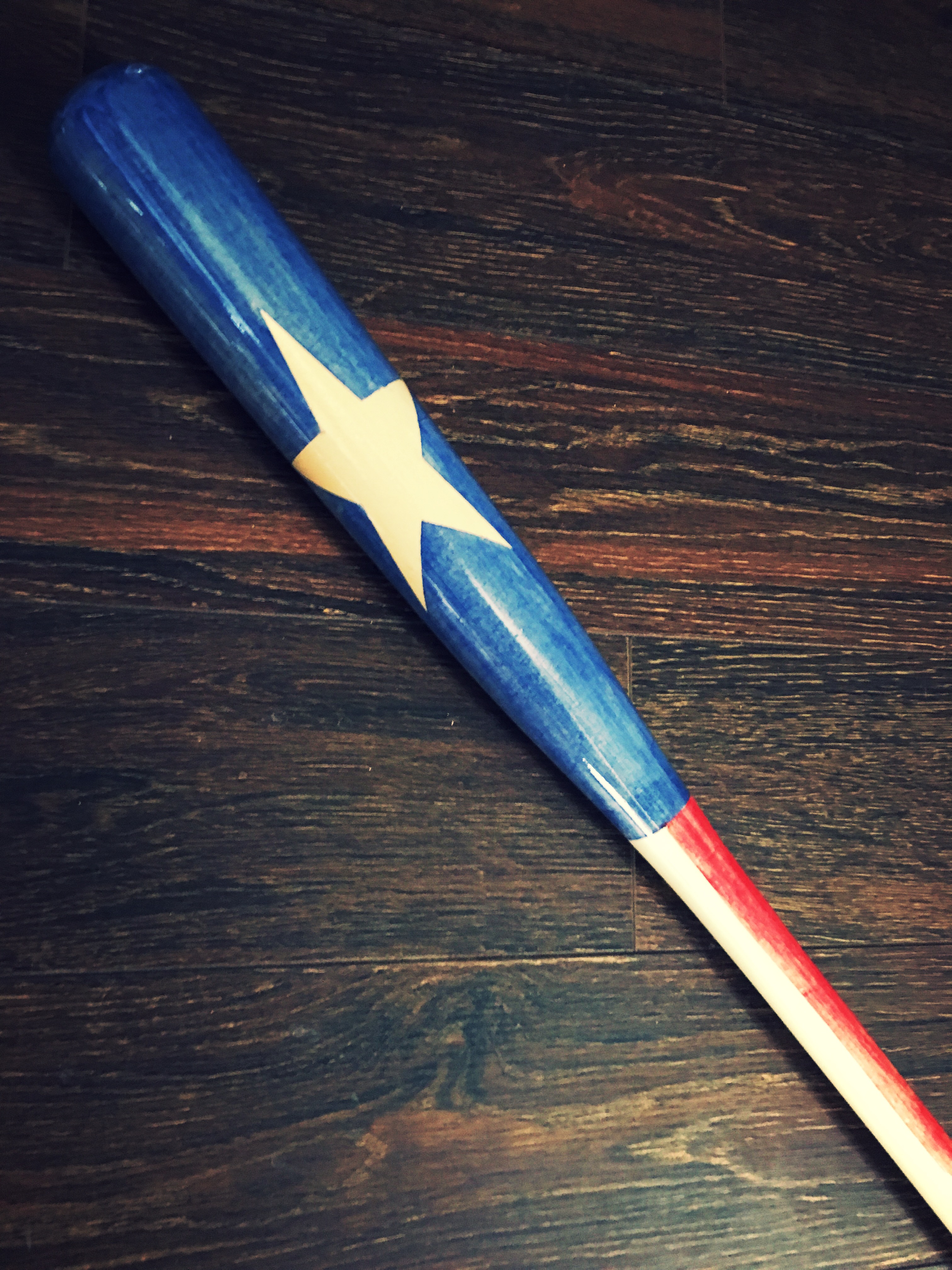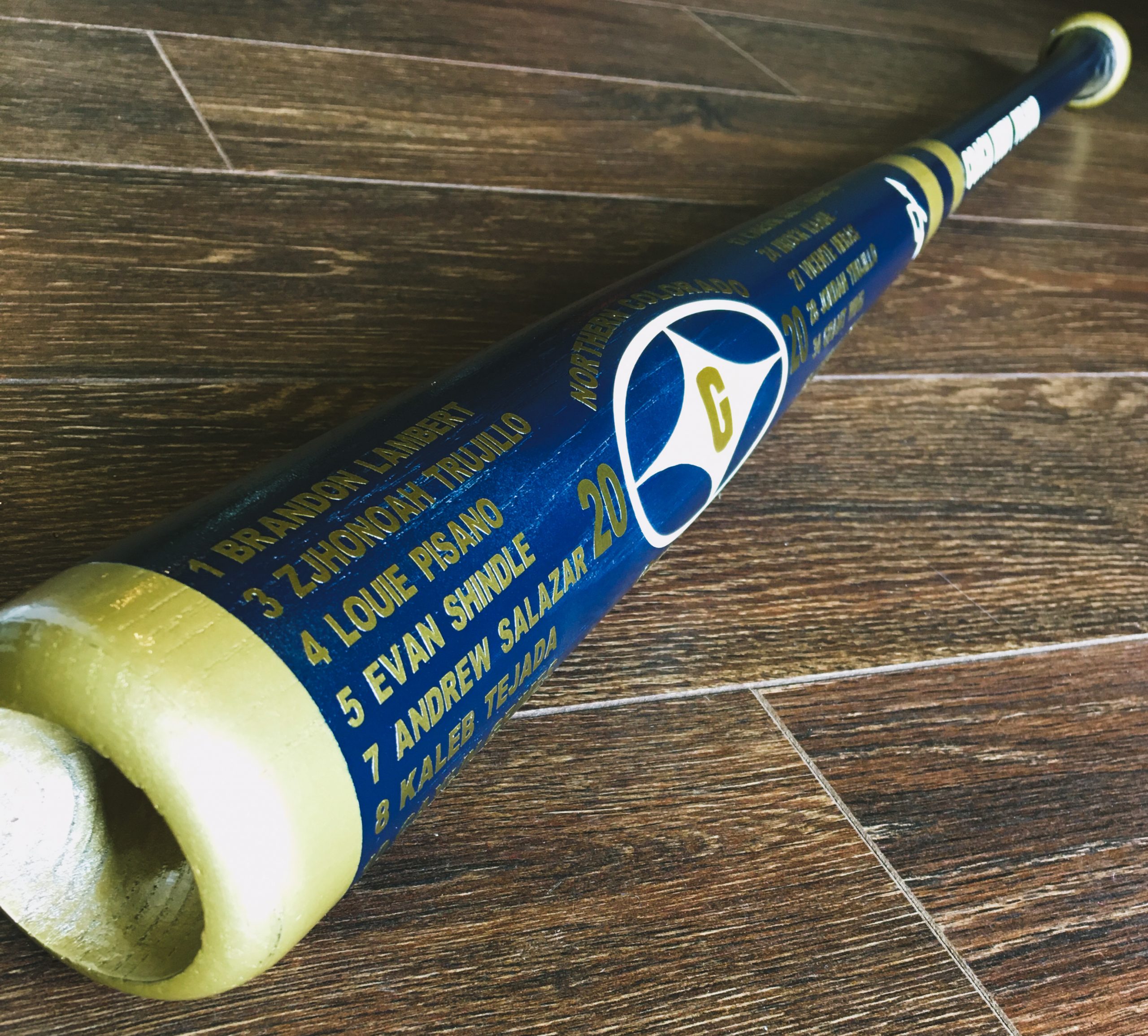 Custom Fungo Bats
Don't know what to get for that special baseball coach in your life?
Why not get a special custom bat made with their team logo & colors,
or in their favorite color & style!
We make Grade A Maple & Ash Fungos starting at
$119 + tax, for Ash, and $139 + tax for Maple.
Order for 3 or more coaches, and save 10%.
All of our bat options are available to cut as fungos. See our shops for design & custom options.
Matching tees or hoodies are always a great addition!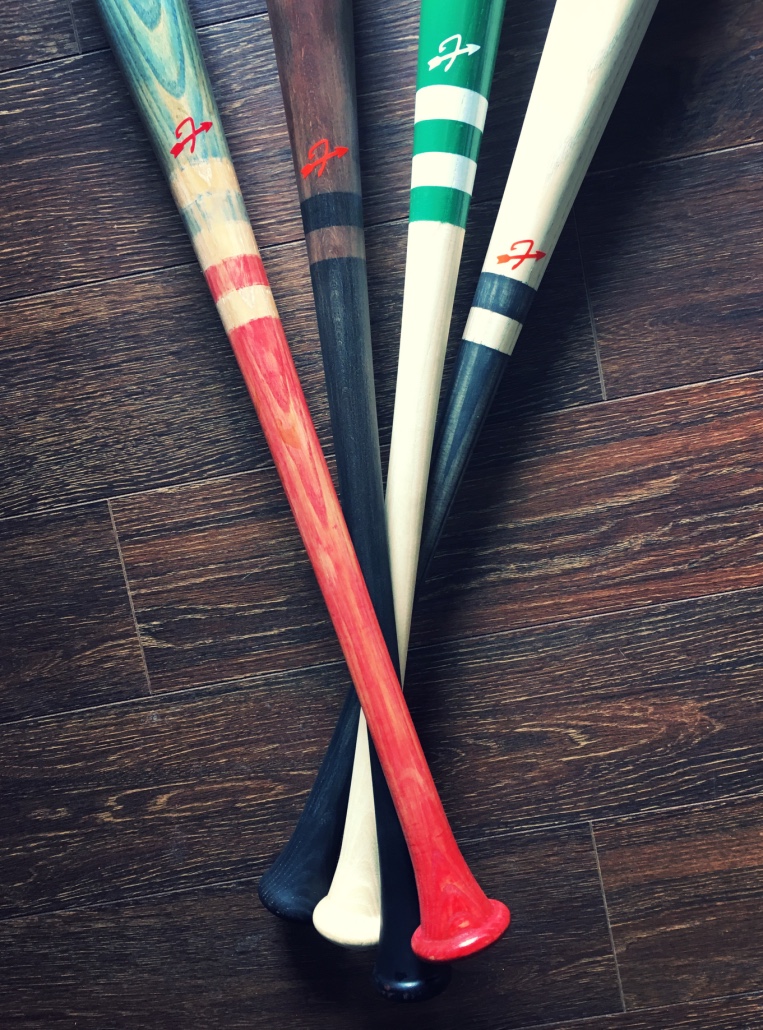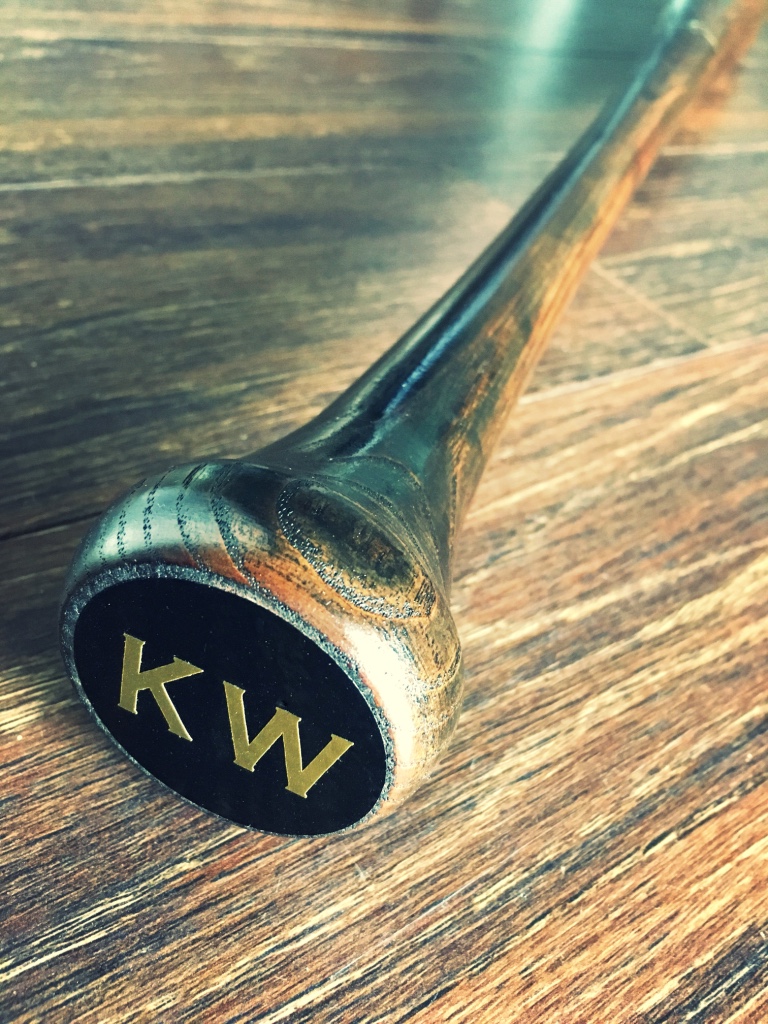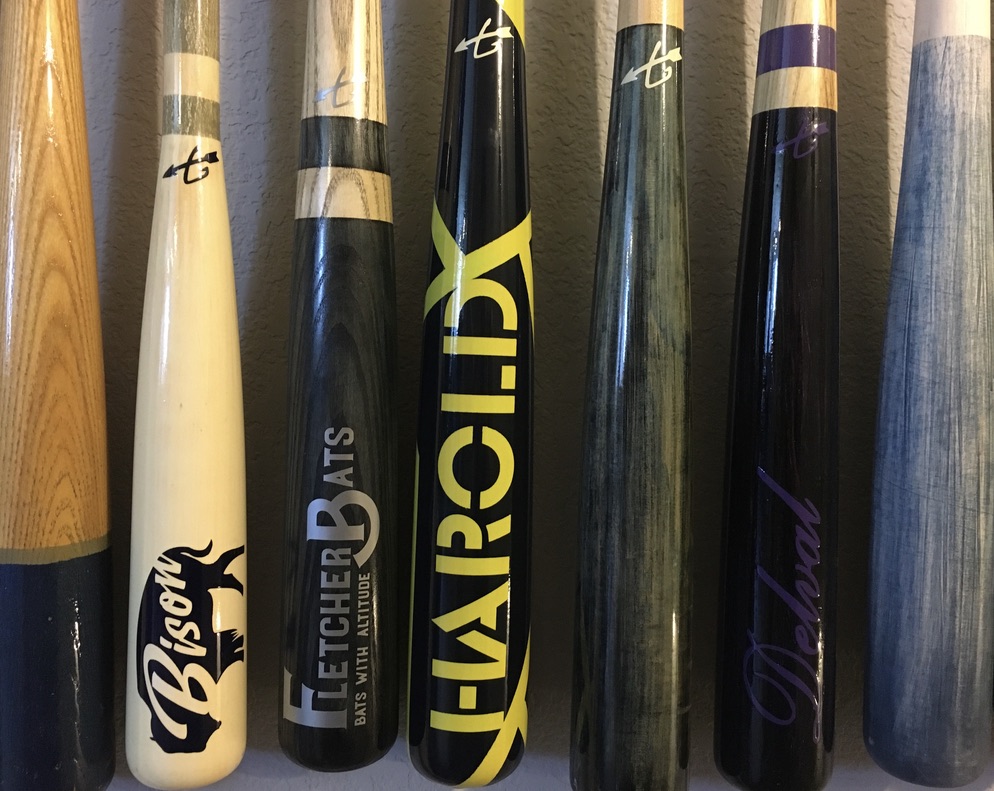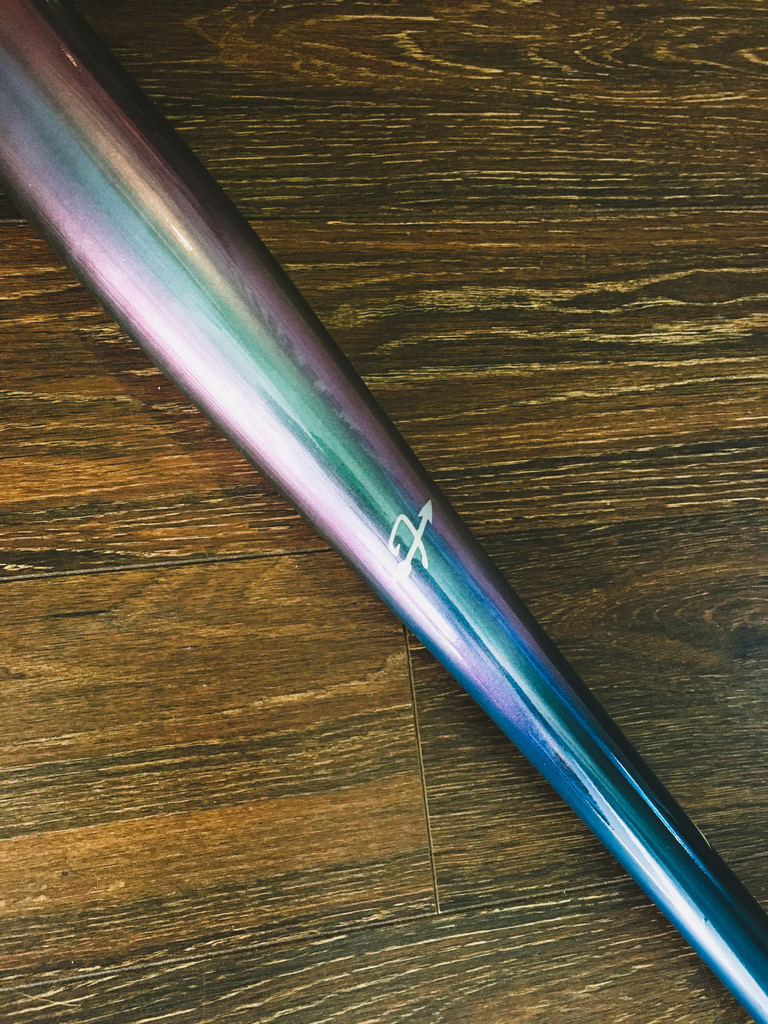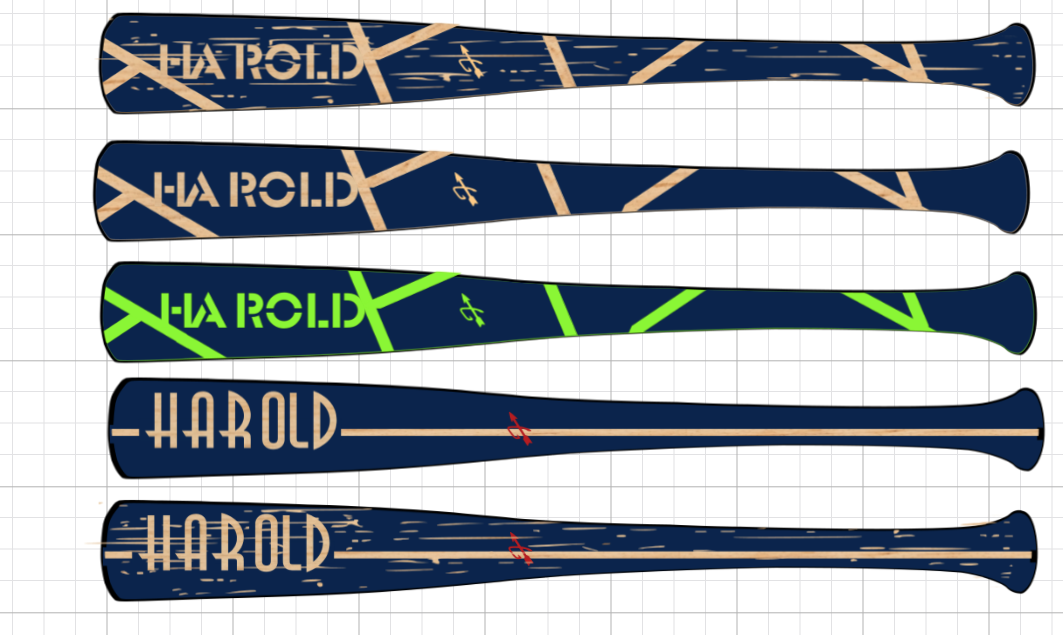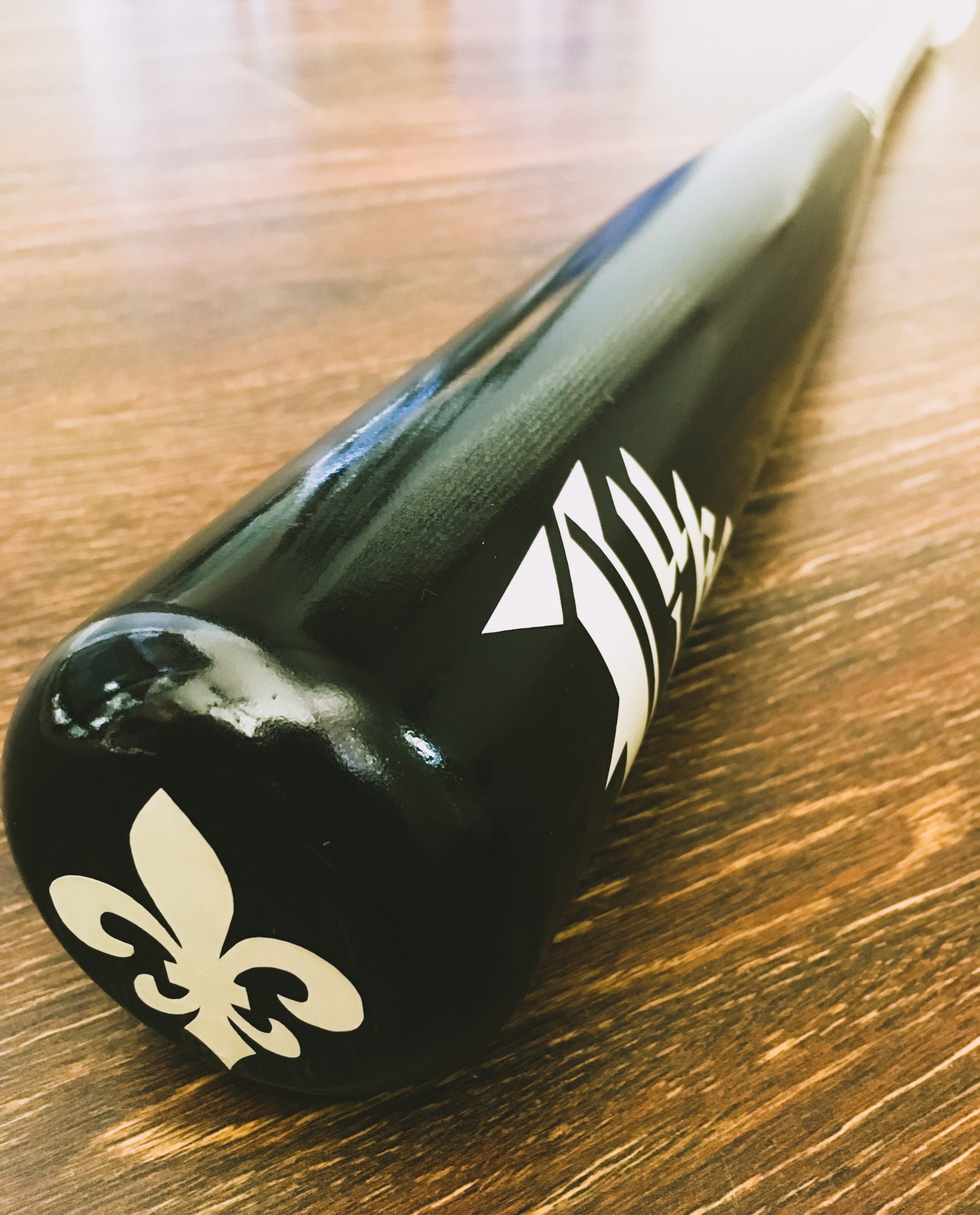 Custom Game Bats
Give your favorite ballplayer some serious style & game at the plate.
We make many custom models, lengths, and knob styles in Grade A Maple & Ash. Check out our Bat Models page, and email or call for help with choosing the right bat!
Our Grade A Ash game bats start at $99 + tax and $119 + tax for Pro Maple.
Matching tees or hoodies are always a great addition!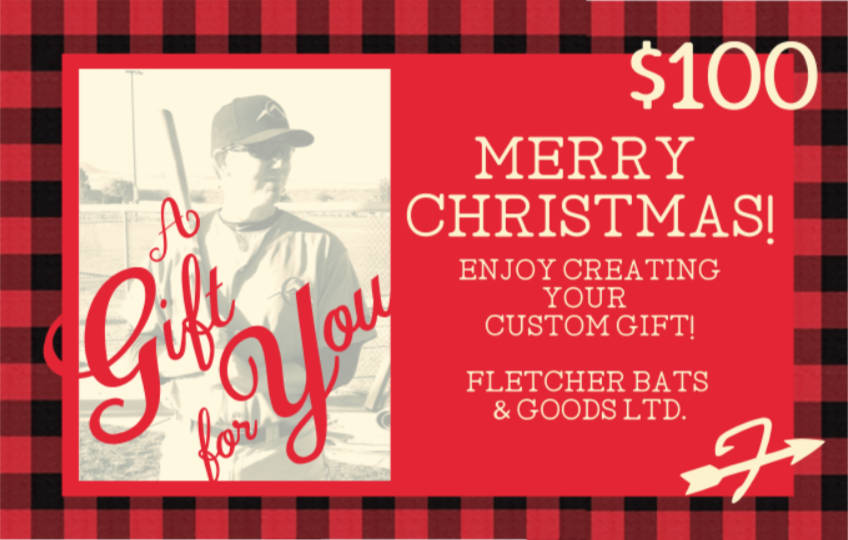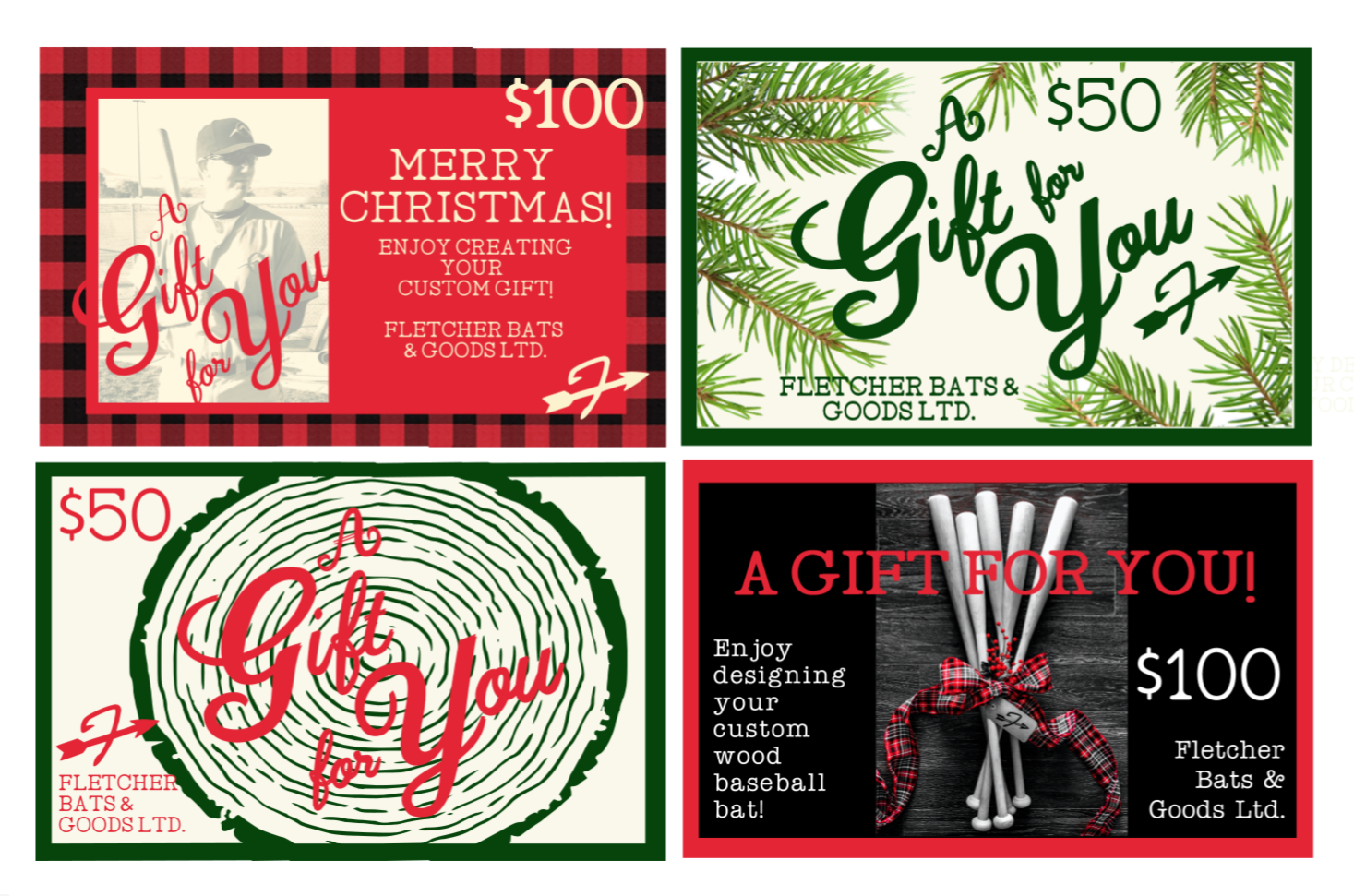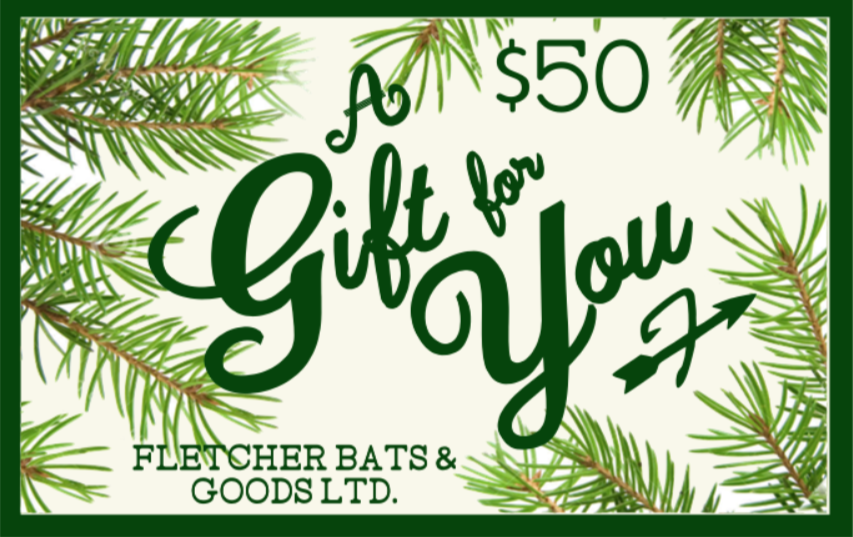 E-Gift Cards
Make This Holiday Easy On You & EXCITING For Them!
We Have Some Wonderful New E-Gift Cards!
Give The Gift Of Custom Designing Their Own Wood Bat, T-Shirt Or Hoodie, Or Choosing One Of Our Current Designs!
Takes The Stress Out Of Deciding & Shopping!
Completely Contactless & Safe For All!
Supports A Small Business & All Made By Hand In The USA!
Choose From 4 Designs, And Don't Forget Your Personal Message!
We are still adding gift ideas
for your favorite people!
Check back soon for more gift ideas!